CLASS OF 1948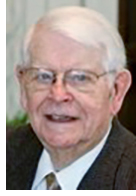 Charles E. Hightower BARCH '48, whose 70-year design career began as an apprentice on a team that designed Houston's historic [Shamrock Hotel] (https://tshaonline.org/handbook/online/articles/ccs05) , [died] (https://www.legacy.com/obituaries/houstonchronicle/obituary.aspx?n=charles-hightower&pid=189355819) June 13, 2018.
Soon after finishing work on the Shamrock, Hightower launched his own commercial design firm. His many notable projects resulted in distinctive structures from California to Florida, including Houston's [St. Michael the Archangel Catholic Church] (https://www.google.com/maps/place/St+Michael+Catholic+Church/@29.7480713,-95.4687746,17z/data=!3m1!4b1!4m5!3m4!1s0x8640c142abc1e25f:0x263a77245e14a492!8m2!3d29.7480713!4d-95.4665859) , which he designed with architect [Edward Schulte] (https://en.wikipedia.org/wiki/Edward_J._Schulte) . Hightower was consulting and working on projects until just several months before his death in Houston at age 92.
CLASS OF 1950
Hal Eugene Stringer LAND '50 , one of Waco, Texas' first landscape architects, [died] (http://www.wacotrib.com/obituaries/stringer-hal-eugene/article_117b5e2a-fc8f-5b8d-8110-3840078e9f49.html) April 13, 2018. As the founder of Hal Stringer and Associates, he practiced for 51 years. Among his noteworthy designs is the award-winning, original master plan for McLennan Community College, which opened in 1965. Stringer's plan guided development of the Waco campus for more than 30 years.
After serving in the Army in World War II, Stringer was a G.I. Bill enrollee at Texas A&M who began his professional career at the Lambert Landscape Company in Dallas.
CLASS OF 1966, 1972 and 1990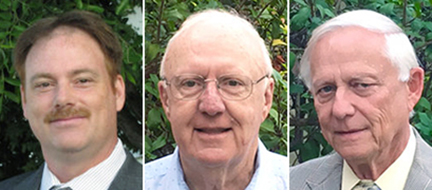 BARCH former students Craig Noonan '66, John Rittimann '72 and Shawn Kaarlsen '90 are heading [KNRG] (http://knrgarch.com/) , a new San Antonio-based firm with a diverse portfolio that includes commercial, medical office, educational, retail institutional, residential and warehouse projects.
The firm is a merger of Noonan Rittimann Architects, founded in 1921, and SK and A, founded in 2002. The new firm aims to provide expanded opportunities and services based on the combined expertise of its designers.
CLASS OF 1968
Henry Voorhees Stout BARCH, MURDE '68 , the first head of the Louisiana Tech University Department of Architecture, [died] (https://www.dignitymemorial.com/obituaries/manasquan-nj/henry-stout-7859636) May 23, 2018.
During his 34-year academic career, Stout also taught architecture at the University of Southwestern Louisiana — now the University of Louisiana at Lafayette — and at Louisiana Tech.
A member of Louisiana's Board of Architectural Examiners, Stout also served a term as board president. He donated his time and talents to the National Trust for Historic Preservation, the Council of the Arts, Habitat for Humanity, and the local chapter of the American Institute of Architects.
CLASS OF 1979
[ Lauren Griffith] (https://www.arch.tamu.edu/community/formerstudents/outstanding-alumni/past-honorees/146/) BLA  '79 , an Outstanding Alumna of the college, is heading the design of [renovations] (https://www.bizjournals.com/houston/news/2018/06/13/houston-public-librarys-downtown-plaza-to-undergo.html?ana=e_me_set1&s=newsletter&ed=2018-06-13&u=lFOE75ncXIOD66N9HNoXB6Zt3pu&t=1528914682&j=82118971) to the Barbara Bush Literacy Plaza, a .75-acre space at the Houston Public Library that honors the literary legacy of the late, former first lady.
The design, which Griffith hopes will turn the plaza into a downtown destination, will include a library lounge, children's reading area and a café with indoor and outdoor seating. The redesigned plaza will also include a water feature, video display, and a lawn space for casual seating or art exhibits.
She is the founder and president of [Lauren Griffith Associates] (http://www.laurengriffithassociates.com/) , a Houston-based landscape architecture firm whose innovative project designs have changed the city's face and created precedents for active public spaces throughout Texas.
CLASS OF 1980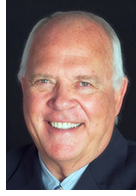 Designers and planners at [CMAI Architects] (https://www.cmai.co.za/) , a South Africa-based design and development planning firm led by [Chris Mulder] (https://www.arch.tamu.edu/community/formerstudents/outstanding-alumni/past-honorees/55/) DED '80 , will receive two 2018 awards at the International Federation of Landscape Architects' World Congress and Gala July 19 in Singapore.
The firm earned an Outstanding Award for creating [Crossways Farm Village] (http://crosswaysfarmvillage.co.za/#home) , a 1,400-acre residential development located on a dairy farm on the coast of South Africa's Eastern Cape, and an Award of Excellence for creating [Thesen Islands] (http://www.thesenislands.co.za/) , a residential marina consisting of 19 man-made islands linked by 21 arched bridges that span marina waterways.
Mulder, an Outstanding Alumnus of the College of Architecture, and CMAI designers headlined the Third Annual Aggie Leadership in Community Development Conference on Feb. 9, 2018, hosted by the Texas A&M [Department of Landscape Architecture and Urban Planning] (http://laup.arch.tamu.edu/) .
CLASS OF 1982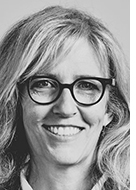 Shannon Gaffney ENDS '82 is leading the exterior design of [Catalog] (https://www.willistower.com/media/news/willis-tower-unveils-catalog) , a new five-story dining, retail and entertainment complex at the foot of the Willis Tower, Chicago's tallest building.
The name of the new complex is a historical nod to the Sears Roebuck Company, which developed and opened the tower in 1973.
Gaffney, the co-managing partner, chief creative director and a founding principal of Seattle-based SkB Architects, is an [Outstanding Alumna] (https://www.arch.tamu.edu/community/formerstudents/outstanding-alumni/past-honorees/97/) of the Texas A&M College of Architecture.
CLASS OF 1982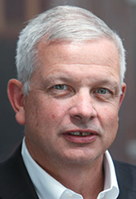 Tim Rommel '82 ENDS, MARCH leads the [behavioral health] (https://www.modernhealthcare.com/reports/behavioral-health/#!/) studio at [CannonDesign] (https://www.cannondesign.com/) , a global design firm that creates solutions for a wide variety of clients.
In a recent [article] (https://www.metropolismag.com/architecture/healthcare-architecture/behavioral-healthcare-cannon-design/) in Metropolis magazine, the  studio was lauded for its role as a pool of firm architects, planners, designers, engineers, programmers, and advisers who are tapped to lead projects in behavioral healthcare design, a highly specialized field.
"There is a broader recognition that behavioral health care is a vital part of overall health," said Rommel. "Mental health issues cost this country more in terms of gross domestic product than the first five leading physical ailments combined, and that includes cardiovascular diseases and cancer. I think our society is starting to realize that and take steps."
CLASS OF 1984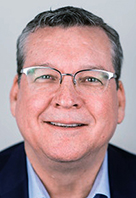 Ted Kollaja '84 ENDS, MARCH is a new [principal] (http://www.omniplan.com/team/ted-kollaja.html) and project director at [OMNIPLAN] (http://www.omniplan.com/) , a design firm with offices in Dallas and Phoenix that serves a diverse array of clients.
A member of the American Institute of Architects' College of Fellows and an [Outstanding Alumnus] (http://one.arch.tamu.edu/news/2012/7/24/2012-outstanding-alumni/) of the Texas A&M College of Architecture, Kollaja has led numerous notable projects, including Encana Corporation's 2.2 million-square-foot [headquarters] (http://www.stagesconsultants.com/international/encana_corporate_auditorium.php) in Calgary, Devon Energy's 2.1 million-square-foot [facility] (http://www.hines.com/property/detail.aspx?id=2187) in Oklahoma City and ExxonMobil's 385-acre campus in The Woodlands, Texas.
CLASS OF 1993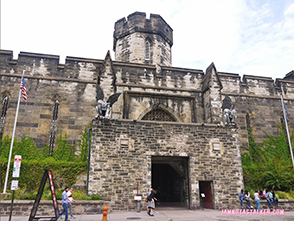 Shawn Evans BED '93 , led the development of two master plans on display at the 2018 [Venice Biennale] (https://www.archdaily.com/tag/2018-venice-biennale) , one of the world's premier design exhibitions, that guide the preservation of the [Eastern State Penitentiary] (https://www.easternstate.org/) , a historic prison site in Pennsylvania, and [Owe'neh Bupingeh] (http://www.aosarchitects.com/case-study/oweneh-bupingeh-preservation-plan) , a seven century-old Native American village in New Mexico. The master plans will be on display in "A Future-Oriented Preservation" exhibit at the [European Cultural Centre] (https://www.google.com/maps/place/European+Cultural+Centre+-+Palazzo+Bembo/@45.4370426,12.332878,17z/data=!3m1!4b1!4m5!3m4!1s0x477eb1da46ad114f:0xcb6d460bdd82684e!8m2!3d45.4370389!4d12.3350667) in Venice's Palazzo Bembo through Nov. 25, 2018.
Evans is principal in charge of the Santa Fe office of [Atkin Olshin Schade Architects] (http://www.aosarchitects.com/) .
CLASS OF 1999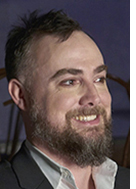 Gavin Daniels ENDS '99 , was touted by the Washington, D.C. Business Journal as one of " [Three Local Architects You Need to Know] (https://wingatehughes.com/architects-you-need-to-know-in-washington-dc/) ."
In "The Future of Commercial Real Estate," a special section in a recent journal issue, Daniels was lauded for his work in commercial architecture and design and his foresight and skill in the D.C. area's growing tech and startup market.
The journal also lauded new designs for the district's Waterfront Wharf redevelopment and a new March of Dimes headquarters, both created at [Wingate Hughes Architects] (https://wingatehughes.com/) , where Daniels is a principal.
CLASS OF 1999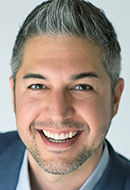 Chad Mallam '99 ENDS , a writer, producer and editor at NBC Entertainment, has launched a startup called the [Space Channel] (https://spacechannel.com/confidential/?fbclid=IwAR3xCw9tzgMl2rZKSq3LQ7tuNf6TzbkPyf5uHlWHRfwYUqs9YKshIajz7Cc) — the first TV network dedicated to space with a unique programming lineup that covers every aspect of the industry — news, movies, web content, live event coverage and, eventually, a network of cameras streaming live, real time HD footage from interplanetary space.
CLASS OF 2000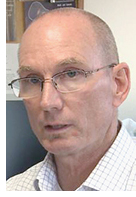 Lance Simms, MSCOMG '00 is joining the Texas A&M [construction science] (http://cosc.arch.tamu.edu/) faculty after 22 years at the city of College Station, where he recently retired as its planning and development director.
"College Station has provided a number of amazing opportunities and I am looking forward to the next chapter in life following retirement from the city," Simms said.
He joined the city in 1996 after eight years at the city of Ruston, La. He first served as the College Station's building official before he was promoted to assistant director of the department in 2005.
CLASS OF 2000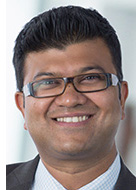 Tushar Gupta MARCH '00 has been promoted to managing principal of [EYP Architecture and Engineering] (https://www.eypae.com/) 's Houston office. In addition to his design responsibilities, Gupta will strategically leverage EYP's business development, operations, and design teams to optimize the office's performance.
His notable projects include Houston Methodist – [The Paula & Joseph C. "Rusty" Walter III Tower] (https://www.eypae.com/client/houston-methodist/paula-and-joseph-c-rusty-walter-iii-tower) , [Center for Science and Health Professions] (https://www.eypae.com/client/university-st-thomas/center-science-and-health-professions) at the University of St. Thomas, [Louis and Peaches Owen Heart Hospital] (https://www.eypae.com/client/christus-trinity-mother-frances-health-system/louis-peaches-owen-heart-hospital) , [Stamford Hospital] (https://www.healthcaredesignmagazine.com/projects/acute-care/photo-tour-new-stamford-hospital/) , and many more.
His projects have been honored for excellence by the European Healthcare Design Awards, International Academy of Design and Health, Healthcare Design Magazine, and the Society of Critical Care Medicine, among others.
CLASS OF 2005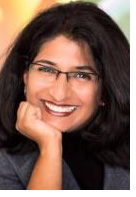 Upali Nanda Ph.D. ARCH '05 is the winner of a 2018 Women in Architecture Award, an annual honor presented by Architectural Record. She will be recognized at an October event in New York City.
The director of research and an associate principal at HKS Houston, Nanda was chosen by an independent jury that recognized her innovative design leadership.
It's the latest in a long line of honors for Nanda, who has presented her research findings in a wide array of topics including visual art, neuroaesthetics, healthcare facility safety, efficiency and return on investmen t studies, to audiences throughout the world.
CLASS OF 2006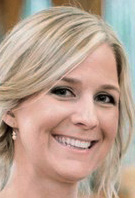 Jennifer Arnold MUP '04 is the new director of planning at the city of McKinney, Texas. As the city's planning manager, Arnold oversaw several critical high-profile projects, including the recently adopted [ONE McKinney 2040 Comprehensive Plan] (http://www.onemckinney2040.com/) .
"I'm genuinely excited to see what she and her team will accomplish for the community with her leadership," said Michael Quint, the city's executive director of development services.
CLASS OF 2008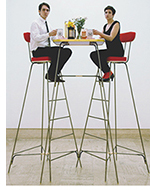 Robert Turek ENDS '08 is part of a growing community of artists in Temecula, Calif., approximately halfway between Los Angeles and San Diego. With his partner, Marie Perrin-McGraw, Turek launched Lustered Walnut, a line of functional, modern ceramics.
CLASS OF 2015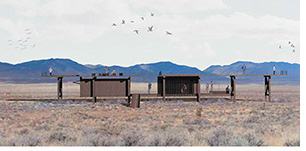 Jungmin Kim MARCH '15 is part of a duo that won a [competition] (http://www.montellofoundation.org/pages/montello_home.htm) , sponsored by the Montello Foundation, to design a 250 square-footspace for travelers to contemplate their relationship to their surroundings and interact with others in the northeast Nevada desert.
Kim, an architectural intern at [Architexas] (http://architexas.com/) , an architecture, planning and historic preservation firm, created the design with Yunseon Cho, a student at of Yeungnam University in South Korea.