CLASS OF 1963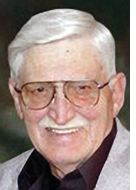 Mr. Fred L. Wallis ARCH '63 of Cuero, Texas died April 2018. He was 79. A licensed commercial pilot, he practiced architecture until retiring in 2004 and devoting his time to painting and sculpting.
CLASS OF 1965
John Fred Hickman Jr. ARCH '65 passed away April 1965 in New Bern, North Carolina. He was 81. A retired lieutenant colonel and pilot in the U.S. Marine Corps, he remained in the active reserves until 1982. He earned an architecture degree from Texas A&M in 1965 and during his professional career he designed multiple projects, specializing in churches and medical facilities.
CLASS OF 1970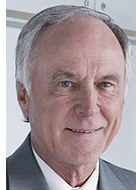 The 2018 edition of " [Guidelines for Design and Construction of Hospitals] (https://www.fgiguidelines.org/guidelines/2018-fgi-guidelines/) ," published by the Facility Guidelines Institute, was dedicated to [Joe Sprague] (https://www.arch.tamu.edu/community/formerstudents/outstanding-alumni/past-honorees/80/) ARCH '70 , senior vice president and director of health facilities at [HKS Inc] (http://www.hksinc.com/) , and an Outstanding Alumnus of the College of Architecture.
As the chairman or chairman emeritus for six "Guidelines" editions, Sprague led efforts to include updates that included research-based industry changes such as new health care delivery systems and technologies. For more than 40 years, he has promoted design excellence in the health care industry.
Sprague is also building bridges between architects and healthcare facility planners and builders as an associate member director of the American Hospital Association's American Society for Healthcare Engineering board. As part of his associate directorship, Sprague helps to widen professional opportunities for ASHE's 11,000 members, 10 percent of whom are architects.
CLASS OF 1976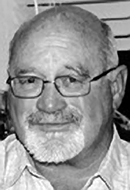 Paul Lester "Pete" Shaffer Jr. BDCR '76 passed away March 2018 at the age of 64. He worked with The Beck Group Company for 31 years and spent the past 5 years with Austin Commercial.
CLASS OF 1979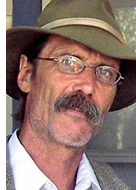 Olie Chadwick "Chad" Grauke ENDS '79 of Bryan, died April 2018. He was 62. He graduated cum laude from Texas A&M in 1979 and practiced architecture for over 37 years. Chad was an active member of the design community, serving as past president of AIA Brazos and owner of Transition Design. His design handprint can be seen throughout the community in a variety of projects, some of which include the Moore/Connally building, The Path of Presidents, Northgate Center and public parking garage, Baptist Student Center, and Franklin Chamber of Commerce.
CLASS OF 1981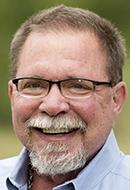 Scott E. Stover BLA, '81 has been selected as the new director for the Support Resources Division at the Texas Parks and Wildlife Department. He has over 35 years of professional experience, including nine years as deputy division director of the TPWD Infrastructure Division overseeing many of the programs that will be part of this new division, as well as the capital construction program for the agency. Stover has a history of steering special projects, managing audits, tracking legislative bills, and leading committees. Prior to joining TPWD, he had 15 years of experience managing the capital improvement program for the City of San Antonio Parks and Recreation Department. Scott is a registered Landscape Architect and an active member of the American Society of Landscape Architects and the National Recreation and Parks Association.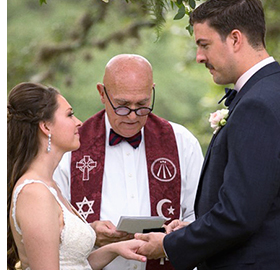 Alan Colyer BLA, '81 , convention centers practice area leader, design director and principal at Gensler, officiates at weddings as an ordained, nondenominational minister.
This May, he is conducting the wedding of his son, Campbell Colyer '14, and his fiancé, Brittni Markwardt '11 in Mexico. Hel also officiated at the wedding of Navy Lt. Christopher Popa and his fiancé Ashley.
An [outstanding alumnus] (https://www.arch.tamu.edu/community/formerstudents/outstanding-alumni/past-honorees/12/) of the College of Architecture, Colyer has led planning efforts on numerous convention center projects, including the Austin Convention Center Master Plan and the George R. Brown Convention Center Master Plan.
CLASS OF 1983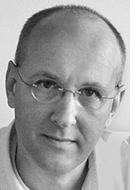 Russell Buchanan ENDS '83 designed a residence, [featured] (https://www.curbed.com/2017/12/12/16715754/dallas-texas-home-tour-buchanan-architecture) in an online design website, that satisfied a client's desire to mimic her experience visiting homes in Guadalajara, Mexico that had stark, concrete wall exteriors that opened up to inviting interiors.
Buchanan, a member of the American Institute of Architects' College of Fellows, created a design that addressed his client's needs, which included an emphasis on security, privacy, and low maintenance.
Tom McKnight, BDCR '83 and his wife Cyndi were at "The Swamp," the University of Florida's football field, on Oct. 14, 2017 to cheer the Aggies to a 19-17 victory over the Gators.
"Seeing the game with so many thousands of Aggie fans in the stands was an awesome experience," said McKnight, manager of capital improvement construction in the city of Jacksonville, Fla., Department of Public Works. "I also heard from more than one Gator fan of the great hospitality they experienced in College Station when the Gators played there during Texas A&M's first season in the Southeastern Conference."
CLASS OF 1986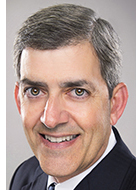 Joe Mandola BDCR '86 is now president of Trendmaker Homes,  one of Houston's leading homebuilders. He began his career at Village Builders in 1988 before joining Trendmaker Homes in 1993 as an area manager. In 2010, he became senior vice president and general manager.Mandola has been at the company for 25 years and succeeds longtime firm president Will Holder.
CLASS OF 1987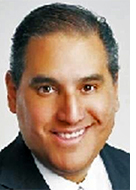 Richard P. Garza BDCR '87 passed away March 2018 at the age of 52. A 1987 building construction graduate, he was a member of the Tau Kappa Epsilon fraternity. After 15 years in the construction business, he started his own company, [Garza Program Management] (https://www.garzapm.com/) , though which he engaged a number of notable projects including the Winspear Opera House and Wyly Theater in Downtown Dallas' Arts District, the Science Learning Center at the University of Texas at Dallas, and the renovation of all five terminals in Dallas-Fort Worth International Airport. In 2011, his company placed 11th in the Aggie 100, an annual listing of the fastest growing Aggie-owned businesses compiled by the McFerrin Center for Entrepreneurship at Mays Business School.
Gara left behind the following advice: "First, be memorable. Second, you will never have enough money to start your own company and it will never be the perfect time, so start anyway. Third, everyone will think you can't make it. Don't be one of them. And finally, don't take no for an answer; be persistent."
CLASS OF 1988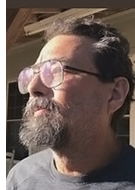 Douglas Len Westbrook ENDS ' 88 [passed away] (http://www.legacy.com/obituaries/houstonchronicle/obituary.aspx?n=douglas-westbrook&pid=188307013&fhid=17881) Feb. 5, 2018. Westbrook's career included positions related to audio-visual automated home and business design. His love of nature and the outdoors, which began in childhood on family land in Wimberley, Texas, continued throughout his life and led to his interest in land development and home design.
CLASS OF 1993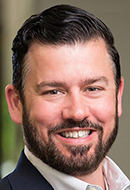 Michael Blakemore COSC '93 has joined Skiles Group, a Dallas/Fort Worth-based construction firm, as senior vice president. He will lead the company's market and sector expansion and champion its Lean Construction approach. Blakemore came to Skiles Group from JE Dunn, where he served as co-business unit leader and vice president, focused on client development and project operations. He holds dual bachelor's degrees in construction science and environmental design from Texas A&M University.
CLASS OF 1996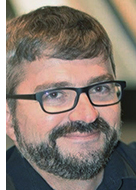 Jamie Crawley MARCH '98, BED '96 , earned the American Institute of Architects' [2018 Young Architects Award] (https://www.aia.org/resources/177356-2018-young-architects-awards) , presented annually to professionals who have been licensed 10 years or fewer and have made significant contributions to the field and acted as exemplary leaders early in their careers.
Crawley, director of architecture at Austin-based [HA Architecture] (http://ha-architecture.com) , lends his experience to commercial and residential projects while fostering community connections through extensive pro bono work.
Among the accolades his emerging practice has received is an award at Austin's annual Creek Show, whose organizers seek to raise awareness of the Waller Creek Conservancy's environmental renewal efforts.
Crawley was also instrumental in the success of the first-ever National AIA Leadership Institute in 2015, recommending speakers and Texas AIA chapter collaborations. As a result, he was asked to co-chair the institute's successful, well-attended 2016 institute.
CLASS OF 2000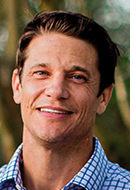 Matt Quinn BED '00 is vice president of [Rosenberger Construction] (http://www.rosenbergerconstruction.com/#built-on-experience) , a general contractor in Katy, Texas. He joined the company in 2005 and has almost 7 million square feet of distribution, warehouse, commercial, manufacturing and religious projects.
"I'm confident that the addition of Matt to our executive team will strengthen our culture and the principles on which the company was founded," said Kent Rosenberger, CEO.
CLASS OF 2001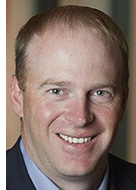 Brad Knolle BDCR '01 is a new executive vice president of development at [Embrey Partners] (http://www.embreydc.com/) , a San Antonio-based development, construction and property management company specializing in multifamily and commercial projects.
Knolle identifies firm investment opportunities in Tennessee and Florida, manages the entitlement process, the design phase of development and business plan implementation for multifamily projects.
Shane Hesters BDCR '01 has been promoted to vice president of business development in the commercial division of [Jordan Foster Construction] (https://www.jordanfosterconstruction.com/) . Hesters, a Marine Corps veteran, joined the company in 2017 as project director in the company's Dallas-Forth Worth and Austin markets. He previously worked as a division and business development manager for Yates Construction and as vice president of operations for Vintree Development.
CLASS OF 2004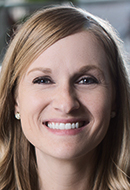 Tiffany Robinson Long BED '04, MARCH '06, an associate partner at San Antonio-based [Marmon Mok Architecture] (https://marmonmok.com/) , was recently board certified by the American College of Healthcare Architects. Long is the first female and one of only three Alamo City designers to earn ACHA certification.
The certification process requires documenting more than 6,000 hours of healthcare practice experience and passing a written examination on the specialized requirements of healthcare facilities.
CLASS OF 2005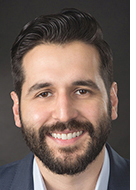 Keyan Zandy, BDCR '05 is now chief operating officer for Skiles Group, a Dallas/Fort Worth-based construction firm recognized for its healthcare, education, and faith-based facility expertise. Zandy is charged with developing and refining processes; incorporating game-changing technology solutions, and increasing the company's visibility. He is past Chairman for the Lean Construction Institute's Dallas/Fort Worth Community of Practice and presents nationally on Lean methodologies.
CLASS OF 2007
Britin Bostick BED '07, principal at [Stewardship Strategies] (http://www.stewardshipstrategies.com/) , a designan Austin, Texas-based design consulting firm, completed an ARCUS professional fellowship. The ARCUS program offers cutting-edge leadership short courses, materials, and networking opportunities to individuals who seek to become effective leaders in the cultural heritage and historic preservation movement.
CLASS OF 2008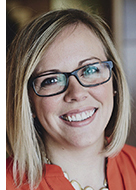 Jenna Higginbotham BED '08 was promoted to associate at [Looney & Associates] (https://one.arch.tamu.edu/news/2018/6/30/class-acts-former-student-news/Looney%20&%20Associates) , an award-winning, interior design and architecture firm with offices in Dallas, Chicago and Honolulu.
Higginbotham provides design direction on interior architecture and space planning and plays important roles in marketing, event planning and company culture. She contributed to firm projects including The Lodge at Gulf State Park, JB Duke Hotel, [Omni Nashville Hotel] (http://www.looney-associates.com/portfolio/OmniNashville/) and [Hyatt Regency Tyson's Corner] (http://www.looney-associates.com/portfolio/HyattRegencyTysonsCorner/) .
"I learned early in my career that Looney & Associates has an exceptional reputation for being easy to work with, diligent and respectful," Higginbotham said. "One of my personal goals is to embody the spirit of hospitality in my relationships with project teams and clients."
CLASS OF 2012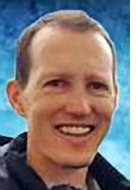 Mark "Buddy" Andrae Swapp LAND '12 passed away April 2018 after a courageous battle to a rare and aggressive cancer. He was 34. Before graduating from Texas A&M with a Master of Landscape Architecture degree, he attended New Mexico State University earning dual degrees in Horticulture and Spanish, which he spoke at every opportunity. His career led him to jobs and research throughout Texas, Oklahoma, Colorado, Arizona, New Mexico and finally landing his dream job in San Rafael, California, working for WRA Environmental Consultants.
Andrew J. Rowell USAR '12 is pursuing a Master of Architecture degree at the University of Houston. He is expected to complete his graduate studies in 2018.
CLASS OF 2013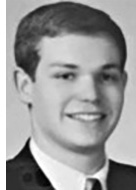 Dalton Thomas Mustard, COSC, '13 [passed away] (https://www.legacy.com/obituaries/caller/obituary.aspx?n=dalton-thomas-mustard&pid=188335204&fhid=26748) at age 27 February 26, 2018. As a Bachelor of Construction Science student, Mustard developed a passion for building and completed an internship with David Weekly homes in Houston. He also made many lasting friends through his active membership in the Pi Kappa Phi fraternity. After earning a degree in 2013, Mustard worked for various homebuilders in Corpus Christi, then landed his dream job as a construction manager for Coventry Homes in Houston in 2017.
CLASS OF 2014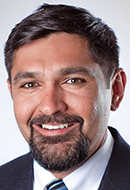 Daniel Sanchez COSC '14 is project manager at [Rosenberger Construction] (http://www.rosenbergerconstruction.com/#built-on-experience) , a general contractor in Katy, Texas. Since joining the company in 2014, he has managed more than 1.3 million square feet of commercial, healthcare, warehouse, distribution and manufacturing projects.
"Daniel has demonstrated exceptional construction knowledge and project management skills, and we are proud to recognize him for his dedication to our clients," said company CEO Kent Rosenberger.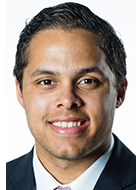 Fernando Rubalcava COSC '14 is a project manager at [Rosenberger Construction] (http://www.rosenbergerconstruction.com/#built-on-experience) , a general contractor in Katy, Texas. Rubalcava has been with the company since 2015 and has completed almost 2.7 million square feet of distribution, warehouse, commercial and retail projects.
"Fernando illustrates what moves Rosenberger Construction forward: employees who are dedicated to both their craft and making our company better," said company CEO Kent Rosenberger.