Six former students from the Texas A&M College of Architecture who have distinguished themselves as leaders and humanitarians in their respective fields were honored as [outstanding alumni] (http://www.arch.tamu.edu/community/formerstudents/outstanding-alumni/) at a Nov. 15, 2018 banquet in [The George] (https://www.google.com/maps/place/The+George/@30.6261996,-96.3411607,17z/data=!4m12!1m6!3m5!1s0x86468394aeddec3f:0x912b8b2ef1783a88!2sThe+George!8m2!3d30.626195!4d-96.338972!3m4!1s0x86468394aeddec3f:0x912b8b2ef1783a88!8m2!3d30.626195!4d-96.338972) hotel in College Station.
The 2018 honorees were nominated by former students and selected for their outstanding achievements by a college committee.
Less than one percent of the college's 16,000-plus former students have been recognized as Outstanding Alumni, the highest honor bestowed by the college to its graduates.
The 2018 College of Architecture Outstanding Alumni are: Ellen Cassilly '83, founding principal, [Ellen Cassilly Architect] (http://www.ellencassillyarchitect.com) ; Caren Cooner Easterling '89, director of design and construction at [H-E-B] (https://careers.heb.com/about-heb/) ; Sean Michael '92, head of Utah State University's [Department of Landscape Architecture and Environmental Planning] (https://laep.usu.edu) ; Gary Owens '75, principal, [FKP | CannonDesign] (http://www.fkp.com) ; Julio Ramon '86, a retired construction manager who oversaw numerous, notable projects; and Don Swofford '70 , principal, [Don Swofford, FAIA, Architect] (http://www.dasaonline.com) .
Ellen Cassilly '83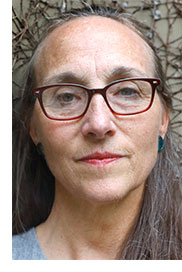 Ellen Cassilly , who earned a [Bachelor of Environmental Design] (http://dept.arch.tamu.edu/undergraduate/) degree in 1983, designs award-winning residential and commercial structures as the founding principal of a Durham, North Carolina-based [firm] (http://www.ellencassillyarchitect.com) that bears her name.
A member of the prestigious American Institute of Architects' [College of Fellows] (https://network.aia.org/cof/home) , Cassilly's designs include the [Charlotte Brody Discovery Garden,] (http://gardens.duke.edu/charlotte-brody-discovery-garden) a collaboration with a landscape architect and the Duke University Garden's horticulture team that resulted in a major municipal attraction where visitors learn in year-round, hands-on classes about the many benefits plants provide.
Cassilly also co-leads an 11-week, intensive design/build studio at the North Carolina State University College of Design, where students gather each summer to create ambitious, award-winning projects for local nonprofits.
"These projects offer students the opportunity to directly engage with clients, which have included women recently released from prison, a school-based urban farm, the North Carolina Museum of Art, and a wild carnivore rehabilitation team," said Robin Abrams, former head of the N.C. State Department of Architecture.
Cassilly advises her community's policymakers on various urban design issues as a founding member of [Durham Area Designers] (http://durhamareadesigners.org) , whose members host local charrettes and consult with leaders who aim to revitalize their community's downtown areas.
As prominent patrons of the arts, Cassilly and her husband, Frank Konhaus, host an artist residency and exhibition program at their residence, [Cassilhaus] (http://cassilhaus.com) , which they designed and built in 2008. Cassilhaus, a art nexus in the community, was [featured] (https://www.nytimes.com/2009/07/09/garden/09location.html) in the New York Times in 2009.
The home, perched on a slope overlooking a forest owned by Duke University, is an "absolutely intimate collaboration" of a design between her and her husband, said Cassilly.
Caren Cooner Easterling '89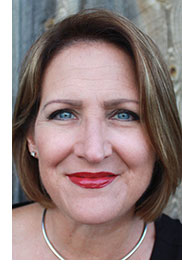 Caren Cooner Easterling, who earned a [Bachelor of Environmental Design] (http://dept.arch.tamu.edu/undergraduate/) degree in 1989, is a director of design and construction at [H-E-B] (https://careers.heb.com/about-heb/) , a San Antonio-based grocery store chain.
Easterling has led teams of more than 100 in-house architects, engineers, graphic designers, interior designers, construction project leaders, schedulers and estimators to create inviting, unique, innovative and award-winning new stores, supporting infrastructure facilities, retail formats, businesses and reinvestment projects.
She also seeks to help community members have a sense of ownership in H-E-B stores.
In a new store in Wimberley, approximately 40 miles southwest of Austin, her team salvaged distinctive elements from an abandoned intermediate school on the site scheduled for demolition, including the school's gym floor, bleachers and scoreboard and repurposed them as design elements in the new store.
"She has led our company's transformation to innovative and sustainable design," said Craig Boyan, H-E-B president. "We host visits from dozens of retailers who come to study our building formats and their architectural elements."
Easterling helped lead the design of eight stores that earned [Leadership in Energy and Environmental Design] (https://new.usgbc.org/leed) status, a designation that recognizes a building design that excels in several sustainability categories, including exemplary energy use and air quality. One of the stores earned a  2016 Top Ten Award from the American Institute of Architects' Committee on the Environment.
Easterling also shares her knowledge and experience with design students at Texas A&M.
In a fall 2015 Architecture-For-Health studio , she and a team of H-E-B designers advised students envisioning an H-E-B store of the future and a nearby mobile health and wellness unit. To aid their design efforts, students visited two of the chain's flagship stores in Austin and listened to presentations from company architects, engineers and nutritionists.
Sean E. Michael '92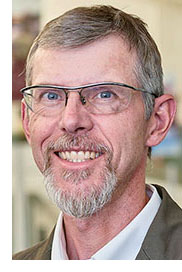 Sean Michael , who earned a [Master of Landscape Architecture] (http://laup.arch.tamu.edu/academics/graduate/mla/) degree in 1992, heads the Utah State University [Department of Landscape Architecture and Environmental Planning] (https://laep.usu.edu) . A leading authority on landscape design's impact on crime, Michael's research findings have informed safety strategies in urban parks and other land uses.
In 2006, he authored "Security Design: Strategy, Integration and Liability," the first training manual that detailed crime prevention measures that landscape architects can incorporate into their designs.
Michael, whose work has assisted trail development in Washington, Montana, Idaho and Colorado, also serves as a park and open space consultant to numerous municipalities, states and federal agencies.
In his classes at USU, Michael focuses on recreation, recreation areas, the communities adjacent to them, and environmental psychology in design. He lectures frequently about these topics to audiences in the U.S. and abroad.
He also heads the university's [Outdoor Product Design & Development] (https://www.usu.edu/degrees/index.cfm?id=290) program, which focuses on the design of outdoor recreational equipment. Since its founding in 2015, enrollment has soared in the fledgling program, the first of its kind of the nation.
Michael is also one of the university's top administrators, said Bo Yang '09, a former USU associate professor of landscape architecture.
"He led the expansion of the department's fulltime faculty from eight to 14 members, improved its financial situation, which led to new lab and video conferencing facilities, established two new endowed lectureships, helped quadruple appearances by guest speakers, and raised faculty morale," said Yang.
Michael also oversaw the establishment of a Ph.D. in Landscape Architecture program, new fundraising and alumni connection initiatives, a professional landscape architect in residence program, and many more departmental enhancements.
Gary Owens '75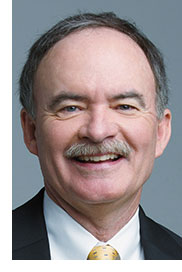 Gary Owens , who earned a [Bachelor of Environmental Design] (http://dept.arch.tamu.edu/undergraduate/) degree in 1975 and a [Master of Architecture] (http://dept.arch.tamu.edu/graduate/master-architecture/) degree in 1976, is a principal at [FKP | CannonDesign] (http://www.fkp.com) , where he leads the design of innovative, award-winning healthcare facilities in the U.S. and abroad that improve patient outcomes, reduce medical errors, and accommodate evolving healthcare models.
A member of the prestigious American Institute of Architecture's [College of Fellows] (https://network.aia.org/cof/home) , Owens employs sustainable, evidence based-design principles and lean planning methodologies to create full-service acute care hospitals, children's hospitals, cancer treatment centers, ambulatory care facilities, and medical/professional office and education buildings.
"His work has uplifted the lives of millions and is a model for other architects specializing in healthcare facilities and cancer care design around the world," said Diane Osan, FKP chairwoman of the board and chief executive officer.
Owens' design of the M.D. Anderson Cancer Center Mays Clinic set a new standard for patient-focused care facilities, said center representatives. The clinic was also recognized as a top facility by the Center for Health Design, an interdisciplinary organization that promotes design as a tool to improve patient outcomes.
His projects have earned more than two dozen local, regional and national awards, including three [Beacon Awards] (https://www.aacn.org/nursing-excellence/beacon-awards) from the American Association of Critical Care Nurses, which recognizes positive and supportive work environments that improve patient care.
As part of Owens' commitment to the future of healthcare design, he regularly guides young FKP architects through the complexities of care delivery spaces and challenges them to think beyond current trends.
He also helps shape healthcare design education at Texas A&M as a member of the [Center for Health Systems and Design] (http://chsd.arch.tamu.edu) 's [Health Industry Advisory Council] (http://chsd.arch.tamu.edu/hiac/index.html) .
Owens is a frequent lecturer in the center's Architecture-For-Health Lecture Series, a regular presence at healthcare studio critiques, and a coordinator at FKP group presentations to students, who receive professional feedback on their designs and see professional healthcare architects' work.
Julio C. Ramon Sr., '86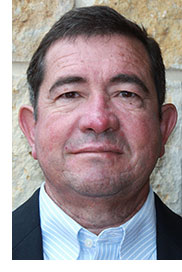 Julio C. Ramon, who earned a [Bachelor of Science in Construction Science] (http://cosc.arch.tamu.edu/undergraduate/) degree in 1986, managed the construction of a stormwater tunnel outlet that helps spare San Antonio's fabled downtown from flooding, helped transform a closed Air Force base in the Alamo City into a thriving industrial park, and led many other noteworthy projects.
He managed the $9 million construction of an outlet to a three mile-long tunnel that diverts San Antonio River runoff safely away from the city center and back to the river south of downtown. The system, completed in 1997, is credited with averting downtown inundations during major flooding events in 1998, 2002, 2013 and 2015.
As a head construction manager for Trammell Crow Company, Ramon oversaw more than $75 million in construction and renovations that helped reboot Kelly Air Force Base, which closed in 2001 after the end of the Cold War, into a thriving industrial park that hosts an array of public and private-sector tenants.
After his work at Kelly, Ramon formed RAM Building Services, a general contracting firm that provided heavy/civil construction services for private and federal clients including Boeing, the General Services Administration, Federal Bureau of Prisons, Army Corps of Engineers, Border Patrol, the Fish and Wildlife Service, the city of San Antonio, Port San Antonio, the Veterans Administration and many others.
After retiring from the industry in 2014, Ramon moved back to Mason, Texas, his hometown, and quickly became an indispensible civic leader, said the town's mayor, Brent Hinckley.
"As an elected official on the school board or the county appraisal board, a volunteer for Habitat for Humanity, or as a mentor at an elementary school or his church, Ramon demonstrates the most outstanding example of Aggie spirit and character," said Hinckley, who earned a [Bachelor of Environmental Design] (http://dept.arch.tamu.edu/undergraduate/) degree at Texas A&M in 1976.
Part of Ramon's societal contributions include the 2006 establishment of a foundation that has awarded more than $100,000 in college scholarships to local high school graduates.
Don Swofford, '69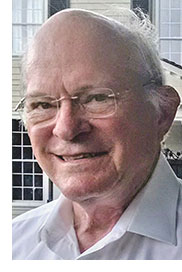 Don Swofford, who earned a Bachelor of Architecture degree in 1970,is a widely acknowledged national leader in historic preservation and restoration.
As the head of a firm that bears his name, Swofford restored three Virginia courthouses designed by Thomas Jefferson, the home of president James Monroe, and many additional structures of historic significance.
"No one has done more to preserve the heritage left behind by the founding fathers of the U.S.," said Ronald Skaggs '65, Chairman Emeritus of HKS Architects and a Outstanding Alumnus of the College of Architecture.
After earning his degree at Texas A&M, Swofford quickly became a historic preservation pioneer.
As a young member of the city of Dallas' Urban Design Division, Swofford authored a historic landmark program and oversaw the establishment of [Swiss Avenue] (http://sahd.org) , an east Dallas neighborhood founded in the early 20 th century, as one of the nation's premier historic districts. He also compelled policymakers to preserve The Texas School Book Depository, which a federal commission identified as the structure from which Lee Harvey Oswald assassinated president John F. Kennedy.
Swofford then performed restorations of National Historic Landmark structures throughout Virginia as an architect in a firm led by Milton L. Grigg, a member of the prestigious American Institute of Architects' College of Fellows.
Later, as the head of his own firm, Swofford continued to preserve major, historic buildings such as the home of statesman and soldier Gen. George C. Marshall, and the Virginia location where Gen. Robert E. Lee surrendered to Gen. Ulysses S. Grant to end the Civil War. He also designs new courthouses and residences that reference classic U.S. building styles.
A member of the American Institute of Architects, he was elevated to its prestigious [College of Fellows] (https://network.aia.org/cof/home) in 2000.
Swofford also advances sound practice in historic preservation and interpretation of the nation's rich cultural heritage as a founding and sustaining professional fellow at Texas A&M's [Center for Heritage Conservation] (http://chc.arch.tamu.edu) .
Richard Nira
rnira@arch.tamu.edu