Six former students from Texas A&M's College of Architecture who have risen to the top of their respective fields while making significant public service contributions were honored as outstanding alumni during an Oct. 23, 2015 banquet at the [Miramont Country Club] (https://www.google.com/maps/place/Miramont+Country+Club,+1+Miramont+Blvd,+Bryan,+TX+77802/@30.6736511,-96.3080012,16z/data=!4m2!3m1!1s0x864686b8a2020605:0xc2f9e5c6ac5a69b4) in Bryan.
The group was nominated by former students and selected for their outstanding achievements by a college committee.
Less than one percent of the college's 15,000 plus former students have been recognized as outstanding alumni, the highest honor bestowed by the college to former students.
The 2015 College of Architecture Outstanding Alumni are: Larry Lammers '66 , president of [Lammers+Associates] (http://www.lammershealth.com/) ; Harlow Landphair '77 , retired Texas A&M professor of landscape architecture and author; Jim Manskey '79 , president of [TBG Partners] (http://tbg-inc.com/) ; the late Wayne "Red" Oliver '69 , a pioneering environmental planner; Bill Peel '74, executive vice president and chief development officer at [Tellepsen] (http://www.tellepsen.com/) , and Walter Wendler '72, director of the [School of Architecture] (http://architecture.siu.edu/) at Southern Illinois University Carbondale.
Larry Lammers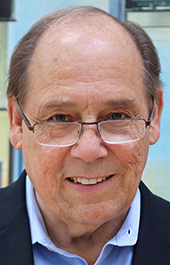 Larry Lammers, who earned a Bachelor of Architecture degree in 1966 and a [Master of Architecture] (http://dept.arch.tamu.edu/graduate/master-architecture/) degree in 1967, is president and founder of Lammers+Associates, which provides multidisciplinary planning and consulting services to the healthcare industry.
Since founding the firm in 1979, Lammers has led more than 400 projects, including university medical centers, psychiatric hospitals, cancer clinics, ambulatory care centers and nonprofit, municipal, and investor-owned general hospitals located in the United States, Europe, Australia, Egypt and the Middle East.
"He has provided consulting and planning guidance for seven of the top 10 facilities in the 2014 U.S. News and World Report's hospital rankings," said Ronald Skaggs, [HKS Inc] (http://www.hksinc.com/) . chairman emeritus. "His contributions in healthcare programming, planning and design are highly respected by healthcare executives, architects and consultants."
Lammers has also created facility development standards for several hospital networks and innovative systems to manage the flow of materials, such as drugs and medical devices, in healthcare institutions.
He shares his knowledge with design students at Texas A&M as a frequent visitor and speaker in the university's Architecture-For-Health studios.
He earned the American Association of Healthcare Consultants' Award of Merit, the highest AAHC award granted to a healthcare consultant, for his book, "Hospitals: The Planning and Design Process," which he co-authored with Owen B. Hardy. The book guides executives, planners and designers through the process of creating a new hospital, from program planning to the facility's opening.
Lammers, a licensed architect, holds a National Council of Architectural Registration Boards certificate, is an American Institute of Architects member, a Fellow of the American Association of Healthcare Consultants, and has lectured on healthcare facilities planning and design at several universities and symposiums.
Harlow Landphair
Retired educator Harlow Landphair, who earned a Ph.D. in environmental design at Texas A&M in 1977, had a long, distinguished career as a landscape architecture professor at Texas A&M and Ball State University, and co-wrote "Landscape Architecture Construction," which became a standard landscape architecture text in the U.S. and abroad after its publication in 1979.
Landphair, who joined the Texas A&M faculty in 1974, was an early champion of technology's use in landscape architecture education because he saw that it would provide students with the skill and theory to address increasingly complex design requirements at successive stages of the design studio sequence.
His teaching of landscape architecture construction theory became a global model in the field, said Michael Murphy, retired Texas A&M professor of landscape architecture. His work, added Murphy, contributed significantly to the university's educational quality and position of national leadership in the field.
"His legacy of design of construction education is now being carried on by contemporary educators who he trained in coursework and research in universities, at public agencies and private practice throughout the nation," said Murphy.
Landphair's contributions to the field expanded in 1991, when he joined the Texas Transportation Institute as a senior research scientist and manager, leading the establishment of a nationally recognized laboratory. Lab researchers tested protocols for erosion prevention and sedimentation control products, developing related manuals and training materials for several state transportation departments.
The lab's findings led to numerous highway design innovations, including erosion control measures, roadside planting design and maintenance and context-sensitive treatment of roadside aesthetics.
Landphair is a member of the [American Society of Landscape Architects' College of Fellows] (http://www.asla.org/fellows.aspx) , who are recognized for their extraordinary work, leadership, knowledge, and service to the profession over a sustained period of time.
Jim Manskey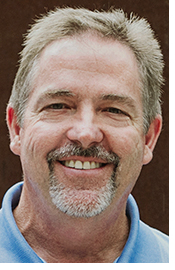 Jim Manskey, who earned a Bachelor of Science in Landscape Architecture degree in 1979, is president of TBG Partners, an urban design and landscape architecture firm.
Under his leadership, TBG Partners expanded to include six offices in Texas and Florida, completing numerous distinguished, award-winning projects throughout the world, including the [JW Marriott San Antonio Resort & Spa] (http://www.marriott.com/hotels/travel/satjw-jw-marriott-san-antonio-hill-country-resort-and-spa/) , the [Grand Solmar Hotel and Resort] (http://grandsolmarresort.com/) in Cabo San Lucas, Mexico, and [Harvest] (http://www.harvestlivesmart.com/) , a planned development in Fort Worth, Texas that includes an organic community farm.
"He is an inspiration to clients and people who work for him," said Fred J. Balda '82, president of Hillwood Communities, which counts Harvest as one of its developments. "He has a strong understanding of his clients' needs, and 'pushes the envelope' to find creative solutions for them."
Manskey has focused his later career on mentoring, challenging younger staff members to excel while providing critical guidance along the way.
"I've observed how his mentorship of TBG Partners' young employees helps them become effective professionals, able to lead projects on their own after following his lead," said R. Lawrence Good, chairman of Good, Fulton & Farrell, an architectural, interior design and planning firm.
Manskey also contributes to landscape architecture education at Texas A&M, helping students gain professional career opportunities and serving as chairman of the university's Landscape Architecture Professional Advisory Board.
Wayne "Red" Oliver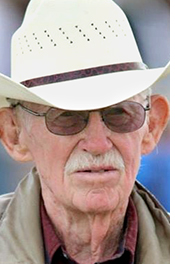 The late Wayne "Red" Oliver, who earned a Master of Science in Urban and Regional Planning in 1969, was a leading environmentalist who identified and protected natural and cultural resources.
After earning his graduate degree following an 18-year career in the paper manufacturing industry, Oliver's career as an influential environmental advocate began in 1970 as a state comprehensive planning specialist and continued in 1972 as the Texas General Land Office's director of environmental planning.
In 1978, he joined the U.S. Department of the Interior as a preservationist until his retirement in 1989.
Oliver's advocacy was based in research-based technical reports he penned, including "Pathways and Paddleways: A Trails and Scenic Waterways Feasability Study," an important reference for the planning, development, and use of public waterways and trail systems in the U.S. since its publication in 1971, as well as reports that detailed steps to manage and protect Texas coastal areas.
The quality of his research in his reports, coupled with his communications skills and his role as an ambassador for waterways and natural areas, helped to influence the passage of legislation to protect natural and cultural resources, said Shannon Van Zandt, director of the Texas A&M [Center for Housing and Urban Development] (http://chud.arch.tamu.edu/) .
"He was a practical thinker, well equipped by experience, training, and intelligence to contend with critical issues in natural resource management and policymaking," said Muriel Wright, one of Oliver's land office co-workers.
One of the major achievements stemming from his preservation efforts was the 1978 federal designation of a 191-mile Texas section of the Rio Grande as a [Wild and Scenic River] (http://www.rivers.gov/wsr-act.php) , a status that recognizes rivers' unique visual, recreational, geological and historic qualities. It remains the only stretch of Texas river included in the [National Wild and Scenic River] (http://www.rivers.gov/index.php) system.
His efforts also led to increased protection of ecologically sensitive and historic sites such as [Hueco Tanks] (http://tpwd.texas.gov/state-parks/hueco-tanks) , a mountainous area in El Paso County, Texas, and the establishment of the [Texas Natural Resources Information System] (https://tnris.org/) , a publicly accessible database containing state natural resource, census, emergency management and socioeconomic data.
Bill Peel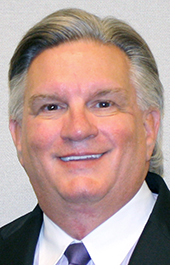 Bill Peel, who earned a [Bachelor of Environmental Design] (http://dept.arch.tamu.edu/undergraduate/) degree in 1974 and Master of Architecture degree in 1975, is executive vice president and chief development officer at Tellepsen, a Houston-based leader in commercial and industrial construction.
He has led many successful projects as an executive and senior manager in a wide range of organizations, including international design/engineering firms, management consulting, real estate investment and development companies, during his four-decade career.
Among Peel's major successes are the $700 million redevelopment and expansion of [Memorial City] (https://www.memorialcity.com/) , one of Houston's major urban centers, and a $247 million merger of two leading healthcare design/construction and development companies.
"He embraced enormous opportunities and capitalized on them to make broad contributions to our industry and society at large," said Mark Clayton, Texas A&M professor of architecture. "Throughout his career, he has demonstrated a unique ability to infuse vision, creativity and innovation into every leadership position he has held and is now actively mentoring the next generation to carry on the values of generosity, integrity and excellence so deeply instilled in him."
Peel also holds leadership positions in numerous civic organizations, serving on the board of directors of the [Sam Houston Area Council of the Boy Scouts of America] (http://www.samhoustonbsa.org/) , [Collaborative for Children] (https://www.collabforchildren.org/) , Houston Baptist University's [Center for Christianity in Business] (http://www.hbu.edu/Choosing-HBU/Academics/Colleges-Schools/School-of-Business/Center-for-Christianity-in-Business-(CCB).aspx) , and [The Men's Center] (http://www.themenscenter.org/) .  He is chairman of the board of [Houston Tomorrow] (http://www.houstontomorrow.org/) , an organization dedicated to quality-of-life issues for Houstonians.
He serves the College of Architecture as a longtime member of the Dean's Development Advisory Council and as a frequent guest lecturer.
Walter Wendler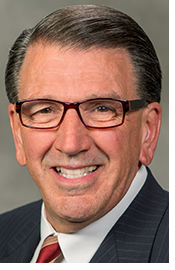 Wendler, who earned a Bachelor of Environmental Design degree in 1972, is the director of the [School of Architecture] (http://architecture.siu.edu/) at Southern Illinois University Carbondale.
Prior to his current post, Wendler was SIUC's chancellor, directing a planning and visioning process that resulted in $275 million in new campus buildings completed or under development. He also initiated the first development campaign in the university's 135-year history, an effort that surpassed its $100 million target ahead of schedule.
Before going to SIUC, Wendler was an administrator at Texas A&M in the president's office and the College of Architecture.
As executive assistant to the president from 1997-99, Wendler played a lead role in creating the university's [Vision 2020: Creating a Culture of Excellence] (http://vision2020.tamu.edu/) , a road map pointing to recognition of Texas A&M as one of the U.S.' 10-best public education institutions.
"He organized, guided and coordinated a group of more than 250 people who developed the goals, objectives and processes that created Vision 2020," said A.M. Simmons '64, a member of the document's development team. "He then wrote and edited much of Vision 2020 to ensure a cohesive end product."
Wendler also held several administrative positions in the College of Architecture, serving as college dean from 1992-97, head of the [Department of Architecture] (http://dept.arch.tamu.edu/) from 1989-92 and as the college's executive associate dean from 1988-89. He was also a member of the college's architecture faculty from 1981-2001.