Leading scholars explore innovative and experimental architecture created during Israel's first three decades of existence in a new book co-edited by Anat Geva, Texas A&M professor of [architecture] (http://dept.arch.tamu.edu/) and Inbal Ben-Asher Gitler, senior lecturer, Sapir College in Israel,and adjunct lecturer, Ben-Gurion University of the Negev, Israel.
Slated for a mid-November release, the book, [Israel as a Modern Architectural Experimental Lab, 1948-1978] (https://www.intellectbooks.com/israel-as-a-modern-architectural-experimental-lab-1948-1978) , highlights new perspectives in a series of scholarly articles about Israeli design, including modern mass housing, exhibition spaces, synagogues, and youth villages. Scholars also discuss the exportation of Israel's experimental architecture to other parts of the world.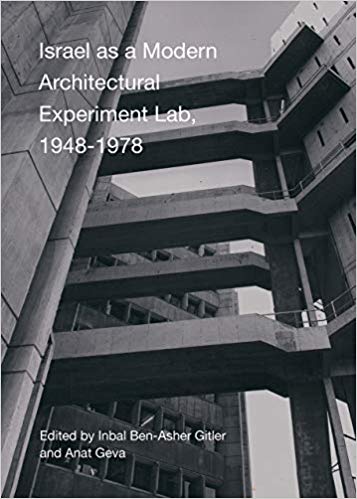 Geva, a registered architect in Israel. also authored [Sacred Architecture: Faith, Form and Building Technology] (https://www.amazon.com/Frank-Lloyd-Wrights-Sacred-Architecture/dp/0415775086) , an exploration of Frank Lloyd Wright's sacred architecture, and edited Modernism and American Mid-20th Century Sacred Architecture 1st Edition .
A faculty fellow at the [Center for Heritage Conservation] (http://chc.arch.tamu.edu/) , Geva studies sacred architecture, architectural design in international, historic, and environmental contexts, historic preservation, and the history of building technology.
As a member of the Texas A&M faculty, Geva has earned the Regan Interdisciplinary Prize , an Outstanding Mentoring Award from the Texas A&M [Women's Faculty Network] (http://wfn.tamu.edu/) , and many additional honors.
Christina Lynne Davies