How can designs can be optimized for the way your eyes and brain process what they see?
Data visualization and human perception are the subject matter of an expert talk by Colin Ware, professor and director of the Data Visualization Research Lab at the University of New Hampshire, 4-5:30 p.m. Friday March 29 in Geren Auditorium, Langford Architecture Center Building B on the Texas A&M campus.
At the public event, Ware will discuss several case studies with visual perception as a common theme
He specializes in advanced data visualization and has a special interest in applications of visualization to ocean oapping. He combines interests in basic and applied research and he has advanced degrees in computer science and the psychology of perception. He is best known for his work applying perceptual theory to the design of data visualizations.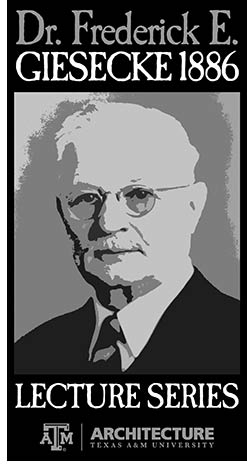 Ware has published more than 150 articles in the field and one of his books, "Visual Thinking for Design (Edition III)" has become a standard reference.
An inventor as well, he and a team of graduate students built the [Fledermaus] (http://www.qps.nl/display/fledermaus/academic) visualization software, widely used in ocean mapping applications.
Ware's talk is funded by the Dr. F.E. Giesecke 1886 Lecture Series, founded in 2006 by Preston M. Geren, Jr. '45, Giesecke's grandson, and his wife Colleen '45 to bring outstanding, world-class speakers to the Texas A&M College of Architecture.
Giesecke founded the architecture program in 1905 at what would become Texas A&M University. He was a product of the A&M Corps of Cadets. A former captain in the Corps, he joined the A&M faculty after graduating in 1886 with a B.S. in Mechanical Engineering at 17 years old.
Sarah Wilson
swilson@arch.tamu.edu