Exhibits showcasing a the work of seven accomplished artists will run through spring 2015 at the College of Architecture's Wright Gallery, located on the second floor of Langford [Building A] (http://aggiemap.tamu.edu/?bldg=0398) on Texas A&M University's College Station campus.
Fall 2014 exhibits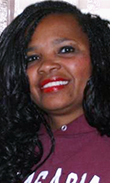 In " [Spoiled and Unspoiled] (http://one.arch.tamu.edu/news/2014/10/9/domestic-violence-depicted/) ," an exhibit running through Nov. 13, artist [Earnie Sherow] (http://erniesherow.com) portrays the profound and sometimes insidious effects of domestic violence.
"Although these works depict the physical, psychological, moral and cultural deterioration of the human condition, the installation was created to empower women who have experienced emotional and physical violence," said Sherow, a doctoral student in [Teaching, Learning and Culture] (http://tlac.tamu.edu/) , herself a former victim of domestic abuse.
[See story and photos from Sherow exhibit.] (http://one.arch.tamu.edu/news/2014/10/9/domestic-violence-depicted/)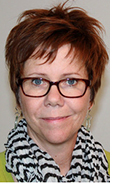 In another exhibit shown earlier this fall, " [Full Circle: The Plastic Bag — 10 Years of Consumerism + Spirituality] (http://one.arch.tamu.edu/news/2014/9/9/recycled-artists-critique/) ," artist [Virginia Fleck] (http://virginiafleck.com) critiqued "our consumerist society" in a series of circular mandalas created from plastic shopping bags and product packaging material.
[See story and photos from Fleck exhibit.] (http://one.arch.tamu.edu/news/2014/9/9/recycled-artists-critique/)
Opening Nov. 17 and running through the holiday season, "Mystery of Art," will feature drawings and paintings by Russell Reid '89, assistant professor of practice in the departments of [visualization] (http://viz.arch.tamu.edu) and [landscape architecture and urban planning] (http://laup.arch.tamu.edu) . An artist's reception is slated for 5 – 7 p.m. Nov. 18.
Reid's painting style reflects his background in architecture and graphic arts design, as well as his experience as a stained glass window designer in Italy.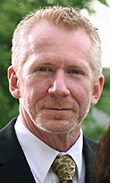 He also creates murals, including a 7,200 square foot [piece] (http://www.mesart.com/artwork.jsp.que.artwork.eq.4774.shtml) on a parking garage in College Station he designed and painted by hand.
In his teens, Reid began drawing and oil painting, then worked in commercial art and advertising in his late teens and 20s. In his late 20s he began to formally study art as a Bachelor of Fine Arts student before focusing on the art and science of design, earning Bachelor of Environmental Design and Master of Architecture degrees at Texas A&M in 1989 and 2001, respectively.
Reid's artistic influences include modern stained glass artist [Johannes Schreiter] (http://www.derix.com/en/artists/Johannes-Schreiter/31/) and muralist [Richard Haas] (http://www.richardhaas.com) , who creates murals that adorn numerous public buildings in the United States.
Spring 2015 exhibits


The Wright Gallery's spring 2015 season opens in early January with " [Wells Mason] (http://www.wellsmason.com) : Designer. Sculptor. Collaborator." The show runs through Feb. 11 with an artist's reception set for 5 – 7 p.m. on Jan. 20.
Mason's furniture designs have won national awards, his sculptures have been exhibited in galleries and museums throughout the United States and his work has been featured in numerous publications.
His metal and wood sculptures reference the clean lines and simple forms of Minimalism, but with an intellectual component that explores a particular idea or comments on a specific moment in time.
In his Mirror Series, Mason explores image obsession, vanity and the changing definition of what's considered beautiful, as well as mental disorders as they relate to real or imagined images people have of themselves.
He blurs the line between furniture and sculpture in his Umasi Collection, creating pieces from scrap steel, used telephone poles, abandoned trampoline parts, salvaged ship masts, old bicycle frames, crushed aluminum cans and lumber from derelict buildings.
"Each piece is a shotgun marriage of materials with panels that collide into organic elements," he said. "Since the collection is about blurred lines and colliding intersections, it doesn't fit into a neat category, and it doesn't try to be pure anything. It's decidedly in-between, and it's entirely experimental."
Paintings and sculptures by [Jennifer Chenoweth] (http://fisterrastudio.com) will be exhibited in "You Are Here," scheduled Feb. 13 – March 12 with a 4:30 – 6:30 p.m. artist's reception Feb. 17.
Chenoweth has produced and exhibited art since 1989, working in a variety of media including drawing, painting, sculpture, and installation. Her paintings, she says, include elements of cartooning and prettiness and also reflect her interest in painting history. Her sculptures and wall installations are often explorations of shapes invented in quick brushstroke in a painting or drawing.
"I try to imagine their shapes and sizes and how they exist in relation to the viewer's scale," she said. "I use whatever materials are right for the piece: metal, wood, plaster, concrete, glass, clay, fabric or vinyl."
Seen together, she said, her work shows the evolution of shapes through multiple processes, iterations, sizes and materials.  "I incorporate methods that appear easy but are labor-intensive, and make icons out of what originated as quick gestures," she said.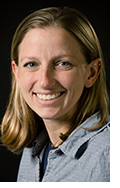 Metalsmith [Lauren McAdams] (http://laurenmcselden.com/metal-sculpture/) ' work will be shown March 23 – April 23 when "Estrangeira" takes over the Wright Gallery. An artist's reception for McAdams will be held 5 – 7 p.m. reception March 24.
"My work deals with human relationships and all the trials and tribulations that accompany them," she said.
An assistant professor of art metals at Stephen F. Austin State University, McAdams employs traditional metalsmithing and jewelry making techniques along with blacksmithing and silkscreening on fiber and metal fabrication.
"I always look for new techniques to try, and although my themes are similar, they are ever-changing, and I look forward to seeing which direction my work will turn next," she said.
Her outdoor sculptures have been displayed at the Outdoor Sculpture Exhibition in Abilene, Texas and the [Sculpture Walk] (http://www.stjoearts.org/sculpture_walk_sculptures.html) in St. Joseph, Missouri. She was recently selected to take part in an SFA-sponsored project in Brazil in the summer of 2014, where she created a piece in an artists' workshop for the 3rd Biennal da Bahia .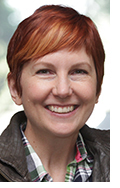 The final show in the spring 2015 Wright Gallery season features film-based photography, collage and painting by [Michelle Robinson] (http://www.arch.tamu.edu/community/formerstudents/outstanding-alumni/past-honorees/141/) , '91. The show runs April 28 – June 4, with an reception for Robinson set for 5-7 p.m. April 28.
Robinson is a character look development supervisor at [Walt Disney Animation Studios] (http://www.disneyanimation.com) and an outstanding alumna of Texas A&M's College of Architecture,
Much of her recent work has focused on the [Los Angeles River] (http://en.wikipedia.org/wiki/Los_Angeles_River) , which passes through concrete wastelands, seminatural wilderness and a wide variety of other landscapes.
"Throughout its length, it occupies a sort of 'no­man's land,'" she said. "Many people who live in the city aren't really aware of its existence. I am interested in the river's role as a conduit for power, communication, waste, and life."
She prefers photographing with film, she said, because it places her more in the moment while shooting. "I try to create images that, while inspired by real places, also exist outside of that context and occupy something closer to a dream, or a memory," she said.
Robinson has been an artist with Walt Disney Animation Studios for 21 years, serving in many different capacities as an animator, modeler, rigger, visual development artist, and lighting artist.
She manages artists who create textures, hair and fur and physical qualities for characters in 3-D animated films. Her film credits include Pocahontas , Fantasia 2000 , Chicken Little , Bolt, Tangled, Wreck-It-Ralph, and Frozen.