Texas A&M's [landscape architecture] (http://laup.arch.tamu.edu/) programs and its [graduate architecture] (http://dept.arch.tamu.edu/graduate/) program were once again ranked among the best in the United States in an annual survey of professional practice leaders who have hired and supervised recent design graduates.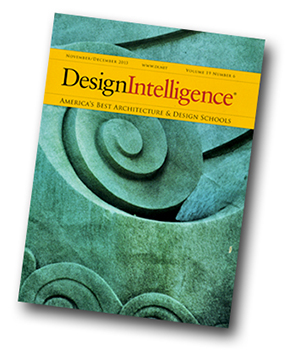 The 2014 rankings, published in "DesignIntelligence: America's Best Architecture & Design Schools" by the [Design Futures Council] (http://www.di.net/about/board_advisors/) , a leading design industry collaborative, also noted that Texas A&M has had more of its graduates elevated to membership in the American Institute of Architects' [College of Fellows] (http://network.aia.org/cof/Home/) in the past 10 years than any other university in Texas.
Texas A&M's undergraduate landscape architecture program was ranked eighth in the U.S., tied with Ball State University's program. It's the seventh straight year the program has ranked among the top eight in the nation.
The graduate landscape architecture program was ranked ninth in the country, the seventh straight year the program has been ranked among the top nine in the U.S.
Both programs were ranked third best in the country's southern region.
In the United States, there are 51 Bachelor of Landscape Architecture and 46 Master of Landscape Architecture programs accredited by the Landscape Architectural Accreditation Board.
The Texas A&M landscape architecture programs also ranked fifth best in the U.S. in two skill areas, research and theory and sustainable design practices and principles.
Texas A&M's Master of Architecture program ranks 11th among public universities in the DesignIntelligence survey and 20 th among the 102 U.S. programs accredited by the National Architectural Accrediting Board. It's the seventh time since 2006 the program has made the best schools list.
The survey asked supervisors from nearly 700 design firms in the last five years what schools best prepare students for professional practice.
In its 2014 report, the Design Futures Council added the list of architecture schools producing the most American Institute of Architects Fellows, one of the highest honors the AIA bestows on its members. In addition to having more members elevated in the past 10 years than any other Texas university, Texas A&M ranks fifth among public universities nationwide.
The Design Futures Council, which publishes the annual survey results, is an interdisciplinary network of design, product, and construction leaders who explore global trends, challenges and opportunities to advance innovation and shape the future of the industry and the environment.