Eminent designers and educators will discuss a wide variety of projects past and present at the Texas A&M [Department of Architecture] (http://dept.arch.tamu.edu) 's Spring 2016 Architecture Lecture Series. The public lectures are scheduled at 5:45 p.m. in Preston Geren Auditorium, located in Building B of the Langford Architecture Center on the Texas A&M campus.

Feb. 8
A.J. Montero
Architect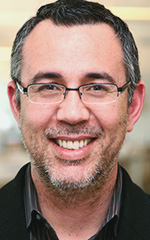 Montero has designed award-winning civic, corporate, healthcare, education and science buildings as a partner at [NBBJ] (http://www.nbbj.com) , a global design firm based in Seattle.
His work is part of an integrated process in which master planning, wayfinding, environmental graphics, landscape architecture, and interior architecture provide a framework for building design.
Montero's leadership was central to the design of a new [Southeast Louisiana Veterans Health Care System] (http://www.nbbj.com/work/southeast-louisiana-veterans-health-care-system-replacement-medical-center/) hospital  — a 1.7 million square-foot medical building that serves as an example of the future of healthcare facility design.
He also led a series of projects for Nationwide Children's Hospital that helped the Columbus, Ohio-based institution establish itself as a national leader for pediatric research.
Montero's innovative collaborations with international clients include a project with Kuwait University that led to the Middle East institution's state-of-the-art College of Science building.

Feb. 26
Lola Sheppard
Architect, educator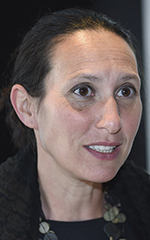 Sheppard is a founding partner of [Lateral Office] (http://lateraloffice.com) , an experimental design practice operating at the intersection of architecture, landscape, and urbanism.
The Toronto-based firm created " [Arctic Adaptations: Nunavut at 15] (http://www.arcticadaptations.ca) ," an exhibition that surveyed a century of Arctic architecture in Nunavut, the largest, northernmost and least populous territory of Canada. The exhibit, which received a [Special Mention] (http://www.archdaily.com/514644/inside-arctic-adaptions-special-mention-winner-at-the-venice-biennale-2014) at the 2014 Venice Biennale in Architecture, described contemporary life in Nunavut and examined architecture's role in its future.
Lateral Office's work was commended by the [Royal Architectural Institute] (https://www.raic.org) of Canada as "contributing to larger societal concerns, going well beyond the bounds of traditional architectural practice. The firm's work on cold climate design and food networks is important and groundbreaking."
Sheppard, an associate professor at the University of Waterloo has also taught at the University of Toronto, Ohio State University, and California College of the Arts. In 2012, she earned the 2012 RAIC Young Architect Award.
Feb. 29
Nan Ellin
Educator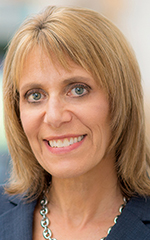 Ellin is the founding dean of a new college at the University of Texas at Arlington leading the integration of UTA's School of Architecture and School of Urban and Public Affairs.
University officials view the merger as a part of a long-term bid to raise the campus' national profile in urban planning, design and policymaking.
"Dr. Ellin's depth and breadth of experience that bridges the disciplines of architecture, planning and urban and public affairs will help position UTA as the center for excellence in all aspects of sustainable urban development," university President Vistasp Karbhari said.
Ellin, whose deanship began Jan. 1, 2016, has ambitious plans for the combined college.
She plans to explore the contribution of university resources and skills to long-term projects such as the Trinity River Corridor and a proposed high-speed rail connection between Dallas-Fort Worth and Houston.
"This is one of the most rapidly growing regions in the country, and we're a college that works on enhancing places and communities," she said.

March 7
Andrew Atwood
Architect, educator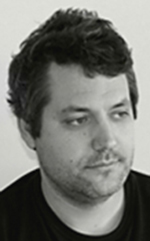 Atwood, co-founder of [First Office] (http://www.firstoff.net) , an award-winning design firm in downtown Los Angeles, works to expand the role of art and architecture in the public realm.
The firm captured the 2015 [Best of Young Architects award] (http://ced.berkeley.edu/events-media/news/andrew-atwood-first-office-named-best-young-architects-of-2015) from the Architect's Newspaper for a variety of projects, including corporate headquarters, landscape and furniture design and conceptual installations.
Their work includes the Pinterest Headquarters in San Francisco, a temporary screening room at the MAK Center for Art and Architecture, and the rehabilitation of a shotgun house in Lexington, Ky.
In another 2015 honor, the firm earned The Architectural League of New York's Authenticity Prize for a panoramic painting of Los Angeles in shades of white using a paint-by-numbers approach, a conceptual study examining a new urban form, and other projects.
In addition to garnering awards for its designs, First Office was honored for several additional projects, including Nine Essays, a book of essays and projects by Atwood and co-founding firm partner Anna Neimark, recently published by the Graham Foundation Treatise Press.
As an assistant professor of architecture at the University of California-Berkeley, Atwood leads design studios and visual studies seminars.

March 28
ShinIchi Ogawa
Architect, educator
Ogawa heads [Shinichi Ogawa & Associates] (http://shinichiogawa.com) , a firm with offices in Hiroshima and Tokyo.
He established the firm in 1986 to realize his vision of architecture through his design philosophy, "minimal is maximal."
Among his noted designs is the "Minimalist House " in Okinawa, Japan, a single-story residence designed in a simple grid that divides one third of the space to a bedroom living and dining area, another third to a study, kitchen and entrance, and another third to a courtyard. A functional wall unit that includes a bathroom, shower and closet is the only formal divider in the house.
Ogawa is also a professor at the Kinki University school of Engineering in Hiroshima and a visiting professor at Edinburgh College of Art in the UK.
April 4
Masami Kobayashi
Architect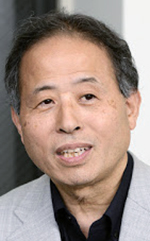 As the founding principal of Archi-Media Architects and Associates, Kobayashi heads a variety of projects, including residential, office, commercial and public structures.
Prior to founding Archi-Media, Kobayashi was a designer at Kenzo Tange Associates from 1979 to 1985, where he led commercial and institutional projects in Malaysia, Jordan, France, Nigeria and the United States.
As a professor of architecture at Meiji University in Tokyo, Kobayashi leads charrettes and contributes to public planning efforts in Takahashi, a community in southern Japan. He is also advising design efforts in a redevelopment project in Himeji, another city in southern Japan.
Kobayashi received a Ph.D. of Architectural Engineering from the University of Tokyo, a Master of Design Studies degree at the Harvard Graduate School of Design, and  Master and Bachelor of Architectural Engineering degrees from the University of Tokyo.
April 18

Kristy Balliet
Architectural designer, educator

Kristy Balliet is the co-founder of Balliet Studio, a design and research practice, and an assistant professor at the Knowlton School of Architecture at Ohio State University.
She also co-chairs the [Possible Mediums] (http://www.possiblemediums.com) project, where she and a group of designers are aiming to shape architecture's future by acknowledging that conventional mediums of architectural production, such as sections and plans, are rapidly changing.
In an inaugural Possible Mediums conference at OSU in 2013, Balliet and her collaborators led students in a range of design exercises that challenged architectural conventions by either going outside of the discipline to seemingly unrelated fields, such as designing kites, bagpipes, and comics, or by steering traditional mediums toward unconventional ends, such as using plaster casting to make animals, orthographic drawings to construct optical riddles, and architectural modeling to produce infinite interiors.
"In both design and discourse the conference results demonstrated the profound potential of an expanded conception of architectural mediums," said Balliet.