The College of Architecture encourages former students to submit news items for the Class Acts section of the arch|one e-newsletter. This section highlights professional achievements, as well as news briefs about marriages, births, retirements, bucket list accomplishments or whatever else former students care to share with the college community and their former classmates. News and photos may be e-mailed directly to the editor .
CLASS OF '74
Max Greiner Jr. '74 BED , who is [building] (http://one.arch.tamu.edu/news/2013/1/16/giant-cross-sculptures/) a religious sculpture garden anchored by a 77-foot, 7-inch tall cross just off Interstate 10 in Kerrville, Texas, was [interviewed] (http://sanantonio.twcnews.com/content/news/304188/a-look-at-kerrville-s-highway-art-turned-prayer-stop/) about the project recently on Time Warner Cable News. "Thousands and thousands of people are coming here from all over the country and the world and the state of Texas to see an unfinished garden," said Greiner. The report includes aerial views videotaped from a drone.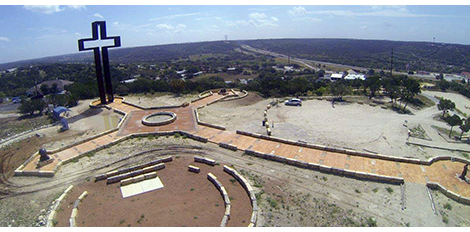 CLASS OF '76
In August 2012, Sherry Freeman , BED 1975, MArch 1977, retired from CBRE. A year later Sherry married her high school sweetheart, George Mynarcik. The couple purchased a Canyon Lake home, where they have been living since July 4, 20124.
CLASS OF '79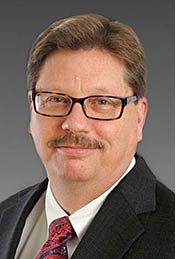 Jim Snyder BSCS '79 vice president of [White Construction Company] (http://www.whiteconst.com/) , will oversee the company's new Houston office. Founded in 1971, White Construction has worked on building headquarters and campuses for major corporations like Round Rock, Texas-based Dell Inc. and Austin-based Whole Foods Market Inc. (Nasdaq: WFM), as well as municipal buildings, correctional facilities, medical centers, luxury homes, residential towers, churches and retail shops. Most recently, White Construction finished working on the new [Whole Foods] (http://www.bizjournals.com/houston/news/2014/11/03/sneak-peek-inside-whole-foods-markets-blvd-place.html) grocery store at Blvd Place in the Galleria area, which has Houston's first in-store brewpub.
CLASS OF '79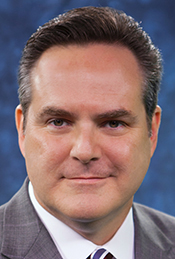 A member of Texas A&M's Corps of Cadets, Trey Templin, is the son of Kelly Templin BED '87, MUP '91 . Kelly, a third-generation Aggie, is the College Station city manager. Templin has also served as the city manager in Seabrook, Texas, the principal of IPS Group, which is a planning/development consultancy, and the director of development services for the city of College Station.
He has also served as director of planning in Seabrook, Auburn, Ala. And Oxford, Ohio.
CLASS OF '88
Donna Kacmar BED '88 , authored the newly published " [BIG little house] (http://www.tandf.net/books/details/9781138024205/) ," which provides readers with 20 examples of houses of less than 1,000 square feet and demonstrates that small dwellings are not always simply the result of budget constraints but constitute a deliberate design strategy in their own right. She expands on this notion in "Why Small," an article she penned for the Jan./ Feb. 2015 issue of Texas Architect.
An [outstanding alumna] (http://www.arch.tamu.edu/community/formerstudents/outstanding-alumni/past-honorees/124/) of the College of Architecture, Kacmar is a practicing architect, associate professor of architecture at the University of Houston, and director of the university's [Materials Research Collaborative] (http://www.uh.edu/architecture/resources/mrc/) .
CLASS OF '91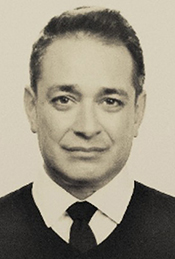 Carlos Madrid III BED '91 , when serving as design lead and associate principal with the Los Angeles architectural studio of [AECOM] (https://www.linkedin.com/company/15656?trk=prof-exp-company-name) , earned a 2013 [WAN Award] (http://backstage.worldarchitecturenews.com/wanawards/project/aecom-2013/?source=sector&selection=all) in the 21 for 21 category. This major international competition highlights 21 architects who could be the leading lights of architecture in the 21st century. According to the WAN Awards website, the winners are "outstanding, forward-thinking people who have the demonstrable potential to be the next big thing in the architectural world."
"Madrid's creativity and work transcends any one design category," reads the award announcement. His portfolio includes a 1000 unit eco-focused residential development in Tianjin, China; design guidelines for power station enclosures for the country of Qatar; and a 900 square foot Environmental Learning Center for TreePeople in Beverly Hills, California.
Madrid is now a senior designer with [Skidmore Ownings & Merrill LLP] (https://www.linkedin.com/company/166050?trk=prof-exp-company-name) , where he is working on a renovation to the Central Terminal Area at LAX.
CLASS OF '91
[bcWorkshop] (http://www.bcworkshop.org/bcW/) leader [Brent Brown] (http://www.bcworkshop.org/bcW/what-is-public-design/) BED '91, MARCH '98 , a Dallas architect and the [Community Development Corporation of Brownsville] (http://www.cdcb.org/index-online.html) , Texas have teamed up to improve housing conditions in the southernmost Texas city, the poorest in the U.S. The partnership recently built an attractive, 56-unit complex of affordable housing called La Hacienda Casitas.
They also completed a new hiking and biking trail through one of the city's most disadvantaged neighborhoods; developed a prototype for disaster-relief housing; and did major planning work to improve the infrastructure in seven colonias, with an eye to making them more resistant to flooding and high winds. And, they are offering personalized design assistance to low-income families buying homes through CDCB and a second new housing complex (La Hacienda Two) is about to break ground.

Learn all about the project in the Oct. 1, 2014 story by Amanda Kolson Hurley on the CityLab website: " [In America's Poorest City, a Housing Breakthrough] (http://www.citylab.com/housing/2014/10/in-americas-poorest-city-a-housing-breakthrough/380912/) ."
CLASS OF '93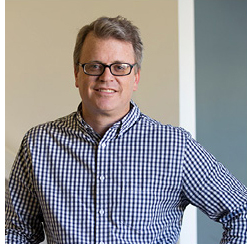 Shawn Evans BED '93 has been promoted to associate principal at Philadelphia-based [Atkin Olshin Schade Architects] (http://www.aosarchitects.com) . Evans directs the firm's cultural and preservation projects, including [Cherokee Castle] (http://www.dupontcastle.com/castles/cherokee.htm) in Colorado, [Ohkay Owingeh] (http://one.arch.tamu.edu/news/2011/11/9/newmexico-restoration/) in New Mexico, [Fort Apache] (http://www.aosarchitects.com/portfolio-type/project.aspx?cid=23&id=139) in Arizona, [Eastern State Penitentiary] (http://www.aosarchitects.com/portfolio-type/project.aspx?cid=23&id=146) in Philadelphia and the Museum of Archaeology and Anthropology at the University of Pennsylvania. Evans joined the firm in 1995 and was named associate in 2003.
He is the recipient of the prestigious [James Marston Fitch Mid-Career Grant] (http://fitchfoundation.org/filter/Grants/ApplicationFitch-Mid-Career-Grant-and-Samuel-H-Kress-Fellowship) from the James Marston Fitch Charitable Foundation and is a board member of the [New Mexico Heritage Preservation Alliance] (http://www.nmheritage.org/wp/) .
CLASS OF '96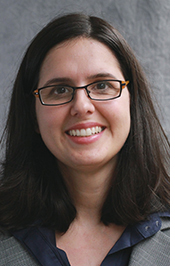 Jennifer Evans-Cowley '96 MUP, '00 Ph.D URS , has been appointed vice provost for capital planning and regional campuses at Ohio State University, where she will oversee $1.3 billion in capital spending and ensure that built projects on campus are in alignment with the university's master and strategic plans.
Evans-Cowley will be [honored] (http://one.arch.tamu.edu/news/2014/6/6/honor-outstanding-alumni/) by the College of Architecture Oct. 17, 2014, as an outstanding alumna during a banquet at Miramont Country Club in Bryan.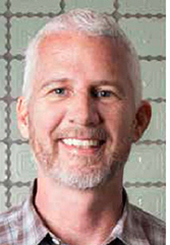 The work of architect Kevin Stewart BED '97 , who started his own [firm] (http://stewart-architect.com/index.html) in Austin about 19 months ago, was featured in "Life by Design," a story by Tobin Levy appearing on pages 94-95 of the October 2014 architecture-focused [issue] (http://issuu.com/tribeza/docs/october_combined/c/sl5o6p1) of Tribeza, an Austin arts and culture magazine.
CLASS OF '99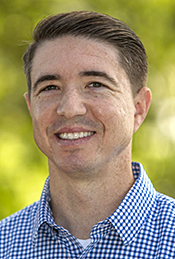 Brandon Yan-Hamby '99 BED , AIA is returning to [Tipton Associates] (http://tipton-associates.com/) , a Baton Rouge-based architecture, interior and planning firm, where he will serve as studio leader on regional dining and education projects. Brandon previously worked as an architectural designer for Tipton before moving to Memphis where he worked with large architectural and engineering companies.
Brandon's 14 years of professional experience includes four at Tipton Associates where he worked on the Eden Park Library and Eagle Federal Credit Union Headquarters.  He is currently working on projects at the University of Kentucky and Morehead State University. Brandon earned a Masters of Architecture from LSU in 2005 and a Bachelor of Environmental Design from Texas A&M University in 1999. His background includes experience with civic, corporate, healthcare, dining, and educational projects.
CLASS OF '01
Michael Stewart , BDCR 2001, is working for [DPR Construction] (http://www.dpr.com/) on [Robert B. Rowling Hall] (http://www.utexas.edu/news/2014/05/15/robert-rowling-hall/) on the University of Texas campus. The new facility will house the McCombs School of Business Texas MBA and MSTC programs.
CLASS OF '03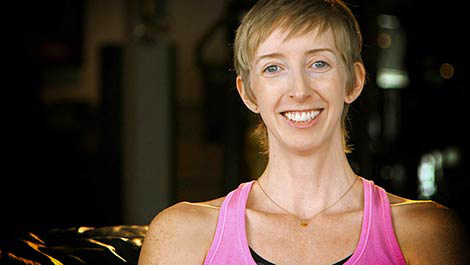 Former president of the American Institute of Architecture Students, Jennifer Grantham , BED '03, has launched " [The Personal Training Show] (http://vimeo.com/channels/thepersonaltrainingshow) " Channel on vimeo. The short physical fitness videos — 101 at this juncture — are presented as "motivation entertainment for the physical culture." Jennifer is also the author of " [The Sleepy Bear Club] (http://www.jennifergrantham.com/stories/) ," a children's book that teaches kids and adults alike to dream and create their own world. "It is my desire to make the world a better place by teaching exercise, nutrition, and rest through my lifestyle, videos, and writings," said Grantham. "The best gift I could ever give to anyone is love and motivation to create a better life for themselves."
CLASS OF '04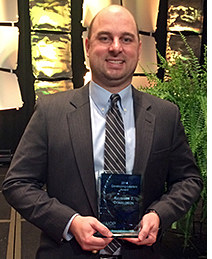 Rayburn "Jake" Donaldson '04 BED , principal of [Three Square Design Group] (http://www.threesquaredesigngroup.com/) , was one of ten national recipients of Developing Leaders Award presented October 2014 by [NAIOP] (http://www.naiop.org/) , the Commercial Real Estate Development Association at their . The award recognizes young professionals who have distinguished themselves among their peers and show great promise as industry leaders. Donaldson was also a Aggie 100 honoree in 2013 and 2014.
CLASS OF '06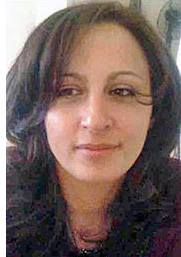 Rama Al Rabady PhD Arch '06 co-founded the Department of Architecture at the [Hashemite University] (http://www.hu.edu.jo/) in Zarqa, Jordan. She was promoted to associate professor in 2014.
CLASS OF '07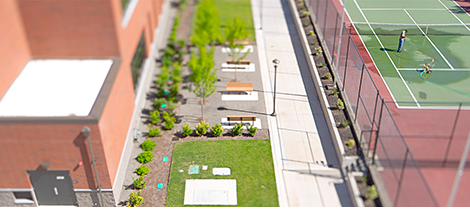 Patrick LeMieux '07 BED has created tilt/SHIFT, an [exhibition] (https://www.wou.edu/las/creativearts/art/gallery/tilt-shift.php) of photographic images, graphic user interfaces and site-specific art, in collaboration with two other artists. The exhibit will be open through Oct. 8 at the Dan & Gail Cannon Gallery of Art at Western Oregon University. [LeMieux] (http://patrick-lemieux.com/includes/LeMieux_Resume.pdf) is pursuing a Ph.D in Art, Art History and Visual Studies at Duke University.
CLASS OF '07
[Megan Bednarz ] (http://www.meganbednarz.com/work.htm) MSVIS '11, BED '07 is a web portal developer at [ViaSat] (https://www.viasat.com/company/about/about-viasat) , which provides wireless and digital communication networks for consumers, businesses and governments.
CLASS OF '08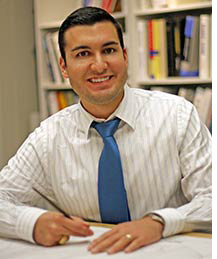 Mark Navarro '08 BED, '10 MARCH has been promoted to principal and the director of design and marketing at [Fisher Heck Architects] (http://www.fisherheck.com/) in San Antonio. His focus is in new construction and renovation of religious and commercial architecture, as well as the firm's business development. Mark started working for the company as a designer in 2012 while also waging a successful one-year fight against cancer. He credits is success to focus and determination.
CLASS OF '12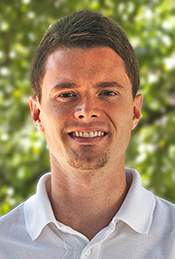 Nik Adams BLA '12 was recently promoted to project manager at [MESA] (http://www.mesadesigngroup.com/default.asp) , an international landscape architecture, planning and urban design group. When he joined the firm in 2012, he focused on MESA's master-planned community portfolio including Canyon Falls, Heartland, Parks Bell Ranch, and Inspiration. As project manager, he is responsible for overseeing the technical design of projects through construction, while maintaining MESA's quality standards.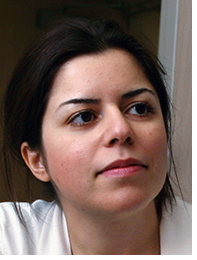 Rana Zadeh '12 Ph.D ARCH led a [study] (http://one.arch.tamu.edu/news/2012/4/6/daylight-healthcareresearch/) showing that nurses who had access to natural light provided better health care than their counterparts who worked in artificial light. [Zadeh] (http://www.human.cornell.edu/bio.cfm?netid=rs952) was aided in the study by Mardelle Shepley, director of the [Center for Health Systems & Design] (http://chsd.arch.tamu.edu) . Results of the study were published in [Health Environments Research and Design Journal] (https://www.herdjournal.com) , which is co-edited by Kirk Hamilton, associate director of the CHSD. Zadeh is an assistant professor of design and environmental analysis at Cornell University.
CLASS OF '14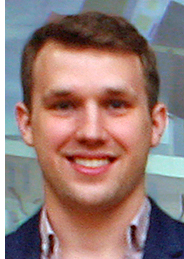 Brian Sowell '14 BED is pursuing a Master of Architecture degree at the Rice School of Architecture in Houston.  He plans to graduate May 2017.