Six former students from Texas A&M's College of Architecture who have risen to the top of their respective fields while making significant public service contributions will be honored as outstanding alumni during an Oct. 17, 2014 banquet at the Miramont Country Club in Bryan, Texas.
The group was nominated by former students and selected for their outstanding achievements by a college committee.
Less than one percent of the college's 15,000 plus former students have been recognized as outstanding alumni, the highest honor bestowed by the college to former students.
The 2014 College of Architecture Outstanding Alumni are: Jennifer Evans-Cowley '96 , associate dean for academic affairs and administration for The Ohio State University's College of Engineering; David Fleming '75, vice-president and corporate director of dispute resolution at Sundt, a global construction company; Lauren Griffith '79 , founder and president of Lauren Griffith Associates, a landscape architecture firm; Todd Howard '91 , founder and president of president of th+a architects; James Keeter '56, landscape architect, and Jim Kirkpatrick '69 , founder of Kirkpatrick Architecture Studio.
Jennifer Evans-Cowley
Jennifer Evans-Cowley, who earned a [Master of Urban Planning] (http://laup.arch.tamu.edu/academics/graduate/mup/overview/) degree in 1996 and a [Ph.D. in Urban and Regional Sciences] (http://laup.arch.tamu.edu/academics/graduate/ursc/) in 2000, was listed by [Planetizen.com] (http://www.planetizen.com/techthinkers) as one of 2011's leading thinkers and innovators in the field of urban planning and technology.
As vice provost for capital planning and regional campuses at Ohio State University, Evans-Cowley oversees $1.3 billion in capital spending, prepares the university's 10-year capital plan for the six OSU campuses,  and is charged with making sure every built project on campus is in alignment with the university's master and strategic plans.
Prior to her current post, she was associate dean for academic affairs and administration for OSU's College of Engineering,  responsible for 300 faculty, strategic planning, managing more than one million square feet of space, and overseeing an expansion of the college's information technology services.
Before joining the engineering faculty, Evans-Cowley served as an administrator in OSU's Knowlton School of Architecture from 2008-11. While coordinating the school's graduate planning program, she launched a new bachelor's program in city and regional planning, which in 18 months became the second largest program of its kind in the U.S.
In addition to her responsibilities at Ohio State, Evans-Cowley teaches a popular online [preparation course] (https://www.planetizen.com/store/aicp) for the American Institute of Certified Planner certification exam, which is hosted by Planetizen, an urban planning website.
"She has taught approximately half the professional planners who have been certified by the AICP in the last five years," said Chris Steins, Planetizen founder and editor. "She is our most popular instructor."
Evans-Cowley is also a sought after speaker at planning conferences across the United States where she champions the importance of technology in city planning. A frequent contributor to refereed planning journals, she has authored four American Planning Association [Planning Advisory Service Reports] (http://www.planning.org/pas/reports/) providing authoritative guidance on planning issues and innovative practices.
In addition to her urban planning degrees, she holds a BS in political science from Texas A&M and a Master of Public Administration from North Texas University.
She has been active in municipal planning efforts, serving on the Clintonville, Ohio Zoning and Variance Board for more than a decade, and as an elected member of the Clintonville Area Commission for three years in the 2000s. She has served as chairwoman of the American Planning Association's Technology Division, the professional development officer for APA Ohio and an adviser to the [National Building Museum] (http://www.nbm.org) and the [Rockefeller Foundation] (http://www.rockefellerfoundation.org) .
David Fleming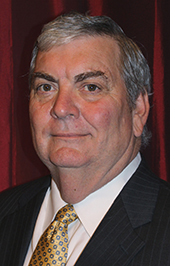 David Fleming, who earned a Bachelor of Building Construction degree in 1975, provides contract oversight and strategic support for nine divisions of [Sundt] (http://www.sundt.com) , a construction company and general contractor.
A vice-president and corporate director of dispute resolution, Fleming has been with Sundt since 2003. Previously, he served as operations manager for the company's federal projects, which totaled $150 million in annual revenues. He was a consultant to Sundt for eight years in the 1990s.
He was instrumental in helping Sundt win the National Contractor Award from the American Institute of Constructors multiple times, most recently in 2014.
Fleming also heads the consulting firm he founded in 1986, providing consulting and contract resolution services to projects ranging from local to international sites in the Philippines, Guam, and the Kwajalein Atoll in the Northern Pacific.
During his almost 40-year career, Fleming has managed several companies and consulted others on designing, building, modifying and renovating a wide variety of buildings, including commercial and military hangar facilities.
He has also arbitrated or mediated more than 100 cases as a master arbitrator of complex construction cases through the American Arbitration Association since 1988 and has been part of the AAA's training team for more than 20 years.
He has also been active with the [American Institute of Constructors] (http://www.professionalconstructor.org) , which is dedicated to promoting individual professionalism in construction.
Fleming is a past national president of the AIC, which recognized his contributions to the construction industry in 2011 with the [Walter A. Nashert, Sr. Construction Award] (http://www.professionalconstructor.org/?page=Awards) . He also served a two-year term as chairman of the AIC's Constructor Certification Commission.
He has served on Texas A&M's [Construction Industry Advisory Council] (http://cosc.arch.tamu.edu/industry/membership/) since 1999. Currently the CIAC vice president, he will serve as the group's president 2016-2017.
Lauren Griffith

Griffith, who earned a [Bachelor of Landscape Architecture] (http://laup.arch.tamu.edu/academics/undergraduate/bla/) degree in 1979, is the founder and president of [Lauren Griffith Associates] (http://www.laurengriffithassociates.com) , a firm that has provided landscape architecture services for projects in Houston that have changed the city's face and created precedents for active public spaces throughout Texas.
"She has worked on some of the most important public initiatives in the city with nationally and internationally known teams," said Mary Margaret Jones '79, senior principal in charge at Hargreaves Associates, a San Francisco-based landscape architecture firm.
Griffth's firm helped turn 12 acres of parking lots in downtown Houston into Discovery Green, a major urban park that hosts almost a million visitors a year.
"Discovery Green is enjoying its fifth anniversary and is credited as the catalyst for close to a billion dollars in directly adjacent private development," said Jones.
Griffith's downtown Houston contributions also include Market Square, where she was the lead consultant in the revitalization of a historically prominent but long-neglected park.
"She deftly combined urban landscape historical memory, art, activity and commerce to create a park that helped transform where I have lived and worked since 1995," said architecture consultant Guy Hagstette. "Every day, I marvel at the life and beauty of a place that was once so forlorn."
Griffth was the landscape architect on numerous other award-winning projects, including [Hermann Park Trails] (http://www.hermannpark.org/visit/interactive-map/) , [Herman Brown Park] (http://www.gcbo.org/html/brown.pdf) and Bloch Cancer Survivors' Plaza.
Although she has kept her firm small so she can be personally involved with each project, Lauren Griffith Associates has been listed among the top 10 Houston firms based on gross revenues by the Houston Business Journal.
An active volunteer in numerous civic initiatives, Griffith has donated professional service to the city of Houston's [SPARK Program] (http://sparkpark.org) , which develops parks for after-hours public use on school grounds. Griffith has volunteered on 18 SPARK projects since the program's inception in 1985.
"Her talents extend beyond great design," said Hagstette. "She is very good at engaging the general public and her communication skills allow her to work with multifaceted client groups and find common ground. She also thinks broadly and beyond the built project to how a landscape will evolve and be managed over time."
Todd Howard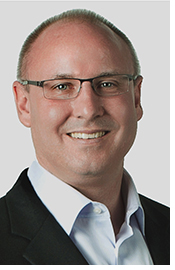 Todd Howard, who earned a Bachelor of Environmental Design degree in 1991, has a passion for designing "green" structures that nurture learning and healing. His work graces architectural, interior design and planning projects for the education, healthcare and civic sectors.
Howard is founder and president of [th+a architects] (http://www.thaarch.com) , which has completed design projects for the Baylor Health Care System, the Children's Medical Center of Dallas, the Dallas ISD, Head Start and Primrose Schools.
Among th+a's design awards are the 2008 Quoin Associated General Contractors Best Project Summit Award for the Baylor University Medical Center Emergency Department, the Arizona Governor's Achievement Award for the [Catalina Foothills Valley View Early Learning Center] (http://www.cfsd16.org/schools/valleyview/about.html) , and the Excellence in Sustainability award from the North Texas Chapter of the U.S. Green Building Council for the [Buzz Urban Lofts] (http://www.dfwurbanrealty.com/buzz-lofts.php) .
In 2007, th+a architects also ranked eighth place in the Aggie 100, a list of the fastest growing Aggie-owned or operated businesses.
Howard is a community leader active in numerous professional and civic organizations, including terms as president and public policy chairman of the American Institute of Architects' Dallas chapter, where he established its award-winning [Emerging Leaders Program] (https://www.aiadallas.org/v/site-home/Emerging-Leaders-Program/3j/) .
"Thanks to Todd's stewardship, this program has grown into a nationally recognized template to develop leaders who understand the power of design in community service," said David Zatopek, vice president of Corgan, a Dallas design firm.
Howard also played a major role in establishing the [Dallas Center for Architecture] (http://dallascfa.com) , which engages the public to demonstrate the power of design thinking to solve community challenges.
He earned AIA Dallas' Presidents' Medal in 2013 and is a past recipient of the chapter's Young Architect of the Year award.
Howard has also served on several organizations' governing boards and committees, including the the [Dallas Arboretum and Botanical Garden] (http://www.dallasarboretum.org) , [White Rock Lake Conservancy] (http://www.whiterockdallas.org) and Doctor's Hospital.
James Keeter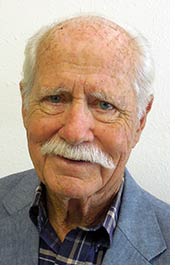 For more than 50 years, Keeter, who earned a Bachelor of Landscape Architecture degree in 1956, has been creating landscape designs at many of San Antonio's most cherished, widely visited sites, including [HemisFair plaza] (http://www.texasexplorer.com/HemisFairPark.htm) , Fiesta Texas, Sea World and the McNay Art Museum.
"No other office, large or small, has had as much total impact on the overall landscaped environment of the San Antonio and Central Texas area," said Michael Murphy, retired professor of landscape architecture at Texas A&M.
Keeter also created landscape designs for the Governor's Mansion in Austin, a 1968 extension of the [San Antonio River] (https://s3.amazonaws.com/parscale-files/Riverwalk/SARIP-Full-Map-Light.pdf) , an ongoing development of the San Antonio River south of downtown including walks, bridges, water features and lighting integrated with historic elements.
"His designs, which range from civic and corporate projects to residential work, are renowned for their attention to scale and detail," said Murphy. "He also devotes maximum attention to each client and continues his involvement long past the construction phase of a project," said Murphy.
Keeter's many honors include a merit award from the Colorado chapter of the American Society of Landscape Architects for his design of the [Historic Arkansas Riverwalk of Pueblo] (http://puebloriverwalk.org) , Co., and the President's Award of Excellence from the ASLA's Colorado chapter for his design of the [Estes Park Riverwalk] (http://estes-park.com/category/blog-topics/river-walk) .
"He has demonstrated time and again an understanding of the use of plants, local materials and the feel and fit of the architecture he advances and delivers," said H.B. Zachry Jr., who heads a San Antonio construction company.
Jim Kirkpatrick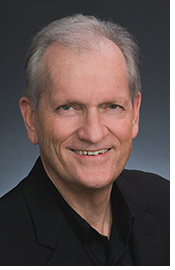 Kirkpatrick, who earned a Bachelor of Architecture degree in 1969 and a [Master of Architecture] (http://dept.arch.tamu.edu/graduate/master-architecture/) degree in 1976, has made major improvements through his design and civic involvement in Denton, Texas, where he founded [Kirkpatrick Architecture Studio] (http://www.k-a-studio.com/index.php) in 1978, while raising the profile of United States architects abroad through his leadership positions in the American Institute of Architects.
He designed many of Denton's most notable buildings, including the [Sherman Building] (http://www.k-a-studio.com/sherman-building.php) on the city's downtown square, [Southmont Baptist Church] (http://www.k-a-studio.com/southmont-baptist-church.php) and [Fire Station No. 7] (http://www.k-a-studio.com/denton-fire-station-no-7.php) , the first fire station in Texas and second in the U.S. to earn gold certification from the [Leadership in Energy and Environmental Design] (http://www.usgbc.org/leed) building rating system.
As a member of numerous civic boards and committees, Kirkpatrick has also helped revitalize the city's downtown, establish a historic conservation district, obtain National Register of Historic Places status for Denton's downtown square, establish tax abatements for historically significant structures throughout the city and create new Denton Independent School District standards for design and construction.
He has also been an important figure in advancing the international profile of U.S. architects, said Thomas Vonier, vice president of the American Institute of Architects.
"He traveled to Europe to support efforts to establish the American Institute of Architects' first offshore chapters and chaired the AIA's international committee, an important force for the interest of U.S. architects working abroad," he said.
Kirkpatrick's also has international design projects in his resume, including the University of Celaya in central Mexico. He assisted university leaders in curriculum development aimed at expanding the institution's enrollment and influence.
"Through the project, he realized the value of American architects being able to practice and collaborate with professionals abroad," said John O'Brien '69, founder of [O'Brien Architects] (http://www.obrienarch.com) . "He has shown that working outside the U.S. does not require a large, international firm."
After completing his bachelor's degree at Texas A&M, Kirkpatrick earned a [Bronze Star Medal] (http://military.answers.com/military-uniforms/requirements-for-earning-the-bronze-star) for his two years of service with the Army Corps of Engineers in Vietnam.