The story of a boy who crashes into reality after a fanciful, albeit harrowing sled ride down a towering mountain, told in an animated short film created by students at Texas A&M's [Department of Visualization] (http://viz.arch.tamu.edu) , will be shown at the June 13-20 [New York City International Film Festival 2013] (http://www.nyciff.com) and at [SIGGRAPH 2013] (http://s2013.siggraph.org/submitters/dailies) , a national computer graphics and interactive techniques conference to be held this July in Anaheim, Calif., where the work has earned the Best Student Project Runners-Up Award.
John Pettingill directed the film, "Sleddin'," as his final project in the [Master of Fine Arts] (http://viz.arch.tamu.edu/graduate/) degree program.
"The boy's adventure is a metaphor for experiences that are larger-than-life," said Pettingill. "Sleddin' explores the phenomenal moments often created in our childhood, which ultimately depend on our own perspective and willingness to believe."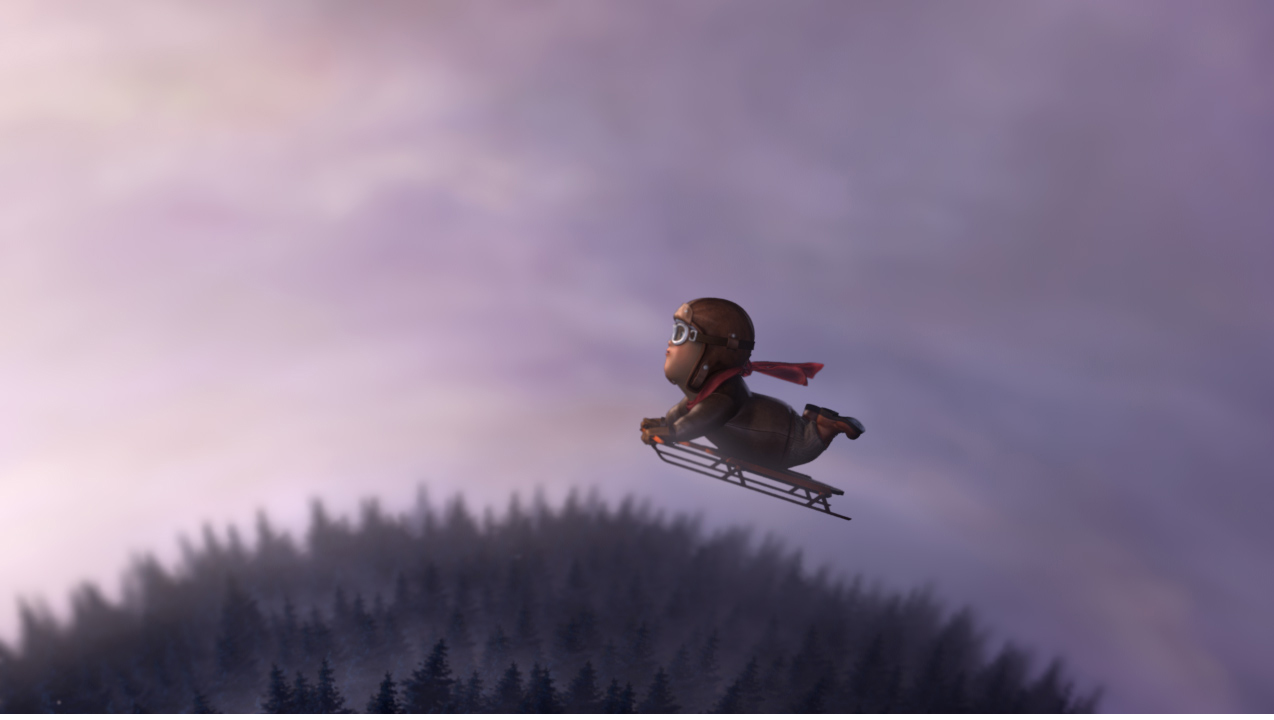 "Sleddin'" will be one of 10 animated shorts screened at the festival and vying for the titles of Best Animated Short, Best Director and Best Art Director.
Filmmaker Roberto Rizzo founded the festival four years ago as a way to discover new, talented filmmakers and promote established ones in the manner of France's famous [Cannes Film Festival] (http://www.festival-cannes.fr/en.html) .
Directors exhibiting the 128 films in the New York festival's six categories will be on hand to pitch their work to distributors hailing from around the world.
"I have actually not thought about a distributor," said Pettingill, "but I entered the film in the festival so it might be seen by a broad audience, because so many people put so much work into it."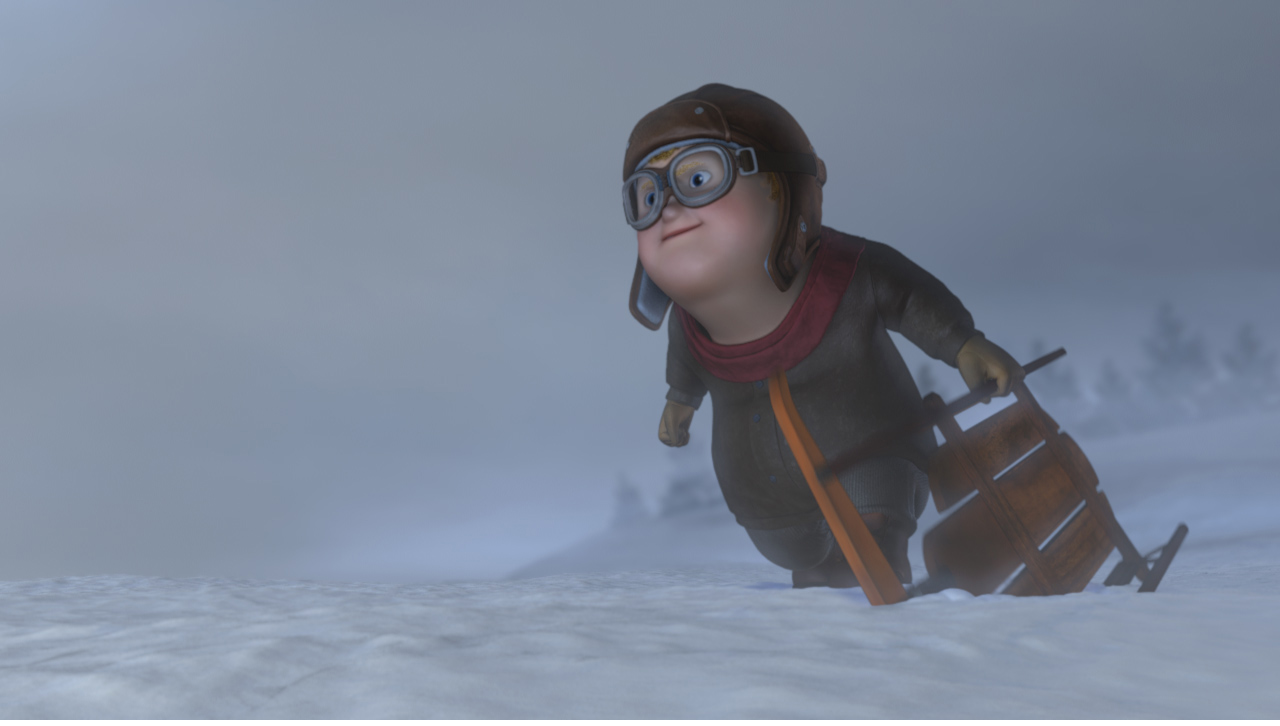 Pettingill's crew of 26 students created the film, some of whom were working on "Sleddin'" as part of their classwork, while others volunteered their efforts.
"Sometimes, up to 20 students were working on the film at one time," said Pettingill. "I had to make sure that communication between team members was focused by holding meetings with the entire group and individual meetings with students on a weekly basis."
Pettingill saluted his fellow students for their work.
"They were incredibly professional," he said. "They saw the film to the end and I cannot say enough good things about them."
"Sleddin'" was also screened in Houston at the 16th annual [Extremely Shorts Film Festival] (http://aurorapictureshow.org/calendar.asp?pageid=83&calid=827) held May 31 and June 1 in the [Aurora Picture Show] (http://aurorapictureshow.org/pages/home.asp) , [2442 Bartlett St.] (http://maps.google.com/maps?client=safari&rls=en&oe=UTF-8&q=2442+Bartlett+St.+Houston,+Texas&um=1&ie=UTF-8&hq=&hnear=0x8640c0f51db359b1:0xa687f335e34a70dc,2442+Bartlett+St,+Houston,+TX+77098&gl=us&sa=X&ei=YoKSUcC5JuTZyQGHrIGoDw&ved=0CC4Q8gEwAA) This year, films were selected by Emily Doe, a short film programmer for the [Sundance Film Festival] (http://www.sundance.org/festival/) .