The College of Architecture encourages former students to submit news items for the Class Acts section of the arch|one e-newsletter. This section highlights professional achievements, as well as news briefs about marriages, births, retirements, bucket list accomplishments or whatever else former students care to share with the college community and their former classmates. News and photos may be e-mailed directly to the editor .
CLASS OF 1947
Garry Jones's BED '47 MArch '79 is president of Garrand Inc. in Irving, a construction management and services company completing its18th year. The company works throughout U.S. specializing in commercial construction and management consultation.
CLASS OF 1961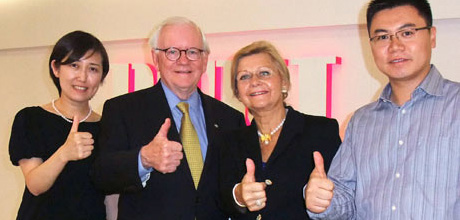 Harold Adams '61 ARCH, chairman emeritus of [RTKL Associates] (http://www.rtkl.com/) Inc., visited the firm's Beijing office with his wife Janice. Nan Li '02 MARCH, left, and Jin Rao '04 MARCH, both RTKL associates, met Adams during his visit.
CLASS OF 1970
John L. Langston III (BArch '70), president of TMA Ministries, explores the nature of God in his new book, "GOD, There is no other! Volume 2," which is available on [Amazon.com] (http://www.amazon.com/GOD-There-no-other-2/dp/1613797427/ref=sr_1_4?ie=UTF8&qid=1323135556&sr=8-4) .

Joseph Sprague '70 ARCH received the 2010 Lifetime Achievement Award from the American College of Healthcare Architects, the highest honor that the ACHA can bestow on an architect. The award is conferred by the national ACHA Board of Regents in recognition of a significant body of work with lasting influence on the theory and practice of healthcare architecture.
Sprague also received the Individual Achievement Award from the Symposium on Healthcare Design organization, an award recognizing an individual in the field of architecture, interior design, or facility management who has displayed leadership and vision within an organizations or project team, and has gone above and beyond to enhance the healing environment.
CLASS OF 1972
Phillip Rivers (BED '72) practices in Houston, and currently works as owner's representative on the Texas A&M Hillel Foundation [building project,] (http://www.tamuhillel.org/donate/capital/) due for completion in 2012.
CLASS OF 1974
William McCoy (BDCR '74) retired from the U.S. Army in November after 37 years of service. He and his wife, Jill, are moving to Driftwood, Texas and "looking forward to this next phase of our lives."
CLASS OF 1976
Frank Grady '76 BED is director of marketing at [WRA Architects] (http://www.wraarchitects.com/flash1/) in Richardson, Texas. He's held the post since 2004.
CLASS OF 1977
Nancy Fleming '77 BLA is semi-retired and living in the Sierra foothills in California. She and her husband Michael Smiley are still active in [BMS Design Group,] (http://www.bmsdesigngroup.com/) an urban design, campus planning and urban landscape architecture firm he founded in 1994. Their Nevada City, Calif. home serves as a branch office. In their free time, she and her husband hike, backpack, ski and enjoy the Sierra landscape.
CLASS OF 1979
James McCathrren's BED '79 [McCathren Architects] (http://mccathren.com/) has finished the Hatchet Caye resort in Central America, and is working on a green residential development in the rain forest west of Belmopan, Belize. In Africa, they are working on the Lungi Airort Hotel, the Tokeh Beach Resort, and the Bureh Beach Resort in Sierra Leone.
CLASS OF 1980
John Lindblad (MArch '80) of [Lindblad Architects] (http://www.lindbladarchitects.com/index.html) , a sustainable urban design and architecture practice in North Hollywood, Calif.  is gathering signatures to put his name on the ballot in a 2012 bid for California's 39th Assembly seat. To learn more, visit his [Facebook page] (http://www.facebook.com/pages/Lindblad-for-Assembly-2012-Cambio-con-Jack/218484541520144) or [campaign website] (http://www.cambioconjack.com/index.html) .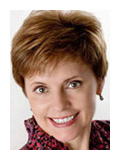 Leslie Brennan '80 BED is director of business development for the Dallas office of [SmithGroup] (http://www.smithgroup.com/) , one of the leading architecture, engineering, interiors and planning firms in the U.S. She will be responsible for identifying marketing opportunities for the firm and cultivating relationships with SmithGroup's existing client base and strategic new client targets.
"Leslie has tremendous experience and an extensive network of clients and potential clients," said Jay Rambo, director of SmithGroup's Dallas office. "We are looking forward to extending her expertise to carry SmithGroup's message to our clients in the healthcare, higher education, municipal and workplace sectors."
CLASS OF 1982
Curt Baxman BED, '82 has been the Quail Valley Middle School social studies department head since 2001. He earned an M.Arch degree from the University of Houston in 1988, worked for various architecture firms in Houston from 1983 to1994, and began his second career in education in 1995, earning his certification in secondary education at the University of Houston. Baxman currently teaches eighth grade U.S. History. "My education credo," he said is "be curious. I tell people that architecture was my career, but education is my passion."
CLASS OF 1985
Lee Olvera '85 BED is assistant professor of practice at the University of Southern California. He is also an associate and senior designer with [Frederick Fisher and Partners Architects] (http://www.fisherpartners.net/) and principal of OlveraWorks, a design and research practice interested in pursuing projects that challenge and reinterpret conventional boundaries between architecture, landscape architecture, art, and graphic design.
CLASS OF 1990
Leland Snell BED '90 has relocated to Austin after working for Jacobs Engineering as a project manager to build out a variety of new hospitals in the Texas Med Center. He currently serves as the acting owner's rep for the UT School of Engineering's new 422k GSF Engineering Education and Research Center facility.
CLASS OF 1991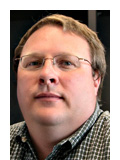 David Huse '91 BDCR, BED, is vice president of [Hill & Wilkinson General Contractor's] (http://www.hill-wilkinson.com/) manufacturing, mission critical, and building envelope/renovation groups. Huse also serves as a liaison with clients and architects and has overall project responsibility at the Dallas-based company.
Huse has 18 years of experience in the construction industry and has overseen the firm's projects for clients including Stream Realty Partners data centers, C&F Foods, Cott Beverages USA and Equinox Fitness.
CLASS OF 1993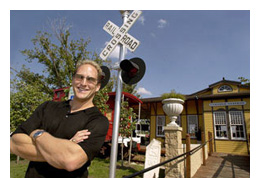 Benjamin Knox '93 BED will be a guest speaker at the Northwest Harris County Aggie Moms Club at its Oct. 11, 2011 meeting. Knox, an architect, artist, philanthropist, adventurer, author and music producer, will sign any purchased prints after his presentation.
The meeting is scheduled at 7 p.m. at the Houston Distribution Center, 7100 High Life Dr. Knox restored the College Train Depot, which he uses as his art gallery, and designed the cover of the club's cookbook.
CLASS OF 1996
Stephen Whaley '96 BED is an Episcopalian rector serving congregations in Houston and East Texas. He first began serving as a rector in 2009 at All Saints Episcopal Church in Stafford, Texas.
CLASS OF 1998
Ray Gomez '98 COSC, a manager with The Platform Group in Phoenix, completed the Credentialed Career Manager program, which strengthens an individual's credibility in the marketplace, enhances an individual's value to clients, and more.
CLASS OF 1999
Richard DeVaul '99 BED is a new rapid evaluator at Google. He arrives from Apple Inc., where he was a senior prototype specialist.
CLASS OF 1999
Brice Haynes COSC, '99 has embarked on a new career path in the oil and gas industry after the residential construction downturn.
CLASS OF 2002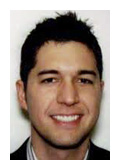 Chad Mallam '02 BED is a writer/producer/director at ABC Entertainment Media in Los Angeles creating marketing materials for television shows including "Lost," "Life on Mars," and "No Ordinary Family." In a previous stint at NBC Universal, he produced and managed on-air mobile network launch packages for its first mobile phone networks, NBC 2GO and NBC News 2GO.
CLASS OF 2004
Mark Cardwell '04 BED, '05 MARCH, has been named an associate in [Corgan] (http://www.corgan.com/) 's Dallas office. Cardwell has excelled in many projects at the architectural and interior design firm, focusing on corporate office and mission critical work. He completed two summer internships at Corgan before joining the firm in 2006.
CLASS OF 2005
Michael Dewey Patrick , '03 COSC, '05 MSLD, is expecting his first child with wife Jillian on July 11. He is an investments associate with [Granite Properties] (http://www.graniteprop.com/) in Plano, TX.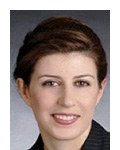 Rima Al Ajlouni '05 Ph.D. ARCH, an assistant professor of architecture at Texas Tech, will present her research at Tech's Cultural Heritage Research Symposium Sept. 30, 2011. David Woodcock, retired professor of architecture at Texas A&M, will present "Conservation, Preservation Practice and the Academy," the symposium's keynote address.
CLASS OF 2009
William Vaughn COSC '09 is a prospective officer candidate in the U.S. Navy.
CLASS OF 2010
Michael Miller '10 MSLD, started a new job as project manager at [Sam Yager Incorporated] (http://www.syi.net/welcome.html) in Houston, TX.
CLASS OF 2011
Arianna Rojo , '11 BLA became engaged on June 10 and moved to Atlanta, Georgia.