A diverse group of leaders in architectural design and theory will share their wisdom and experiences with Texas A&M students in the Spring 2013 Department of Architecture Lecture Series. The presentations are scheduled as noted below at 5:45 p.m. in the Preston Geren Auditorium, located in Building B of the Langford Architecture Center.
Feb. 9 — Ignacio Urbina
Educator, industrial designer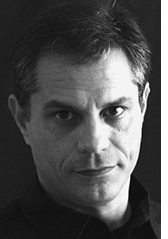 Urbina, associate professor of industrial design at [Pratt Institute] (https://www.pratt.edu/) , has more than 20 years of experience designing consumer products, street furniture, urban signage, exhibition design and visual communications systems.
He also co-publishes Objetual, a website focusing on design concerns in Venezuela and frequently pens articles published in Venezuelan newspapers and design magazines.
The founder of Metaplug, a multidisciplinary design firm and workshop, Urbina has also worked at the prestigious Brazilian Laboratory of Industrial Design, where he led a wide variety of product design projects.
Urbina's academic career has included a stint as associate professor and director of Caracas, Venezuela's Prodiseño School of Visual Communication and Design, where he headed consumer products and information system design projects.
Feb. 23 — Alejandro Borges
Architect, artist, educator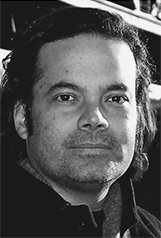 Borges is an architect, artist and visiting associate design studio professor at the University of Texas at Arlington.
His numerous honors include recognition as a finalist at the 2002 Ibero-American Biennial of Architecture for a residential design.
A design studio and visual arts professor at Universidad Simon Bolívar in Caracas, Borges is also a multimedia artist whose paintings, drawings, collages and sculptures have been featured in numerous solo and group exhibitions.
His design articles have been published online and in numerous Venezuelan and international books and magazines, including Arquitectura x Procesos, Un-private Spaces, InForm Magazine and Architettura Iberoamericana.
March 3 — Levi Bryant
Philosopher, educator
A professor of philosophy at Collin College in McKinney, Texas, Bryant focuses on object-oriented ontology, which holds that all objects — buildings, humans, automobiles, trees — exist equally, without special status. Philosophers in this school ponder the nature of objects and their relationships with each other, as opposed to other philosophical approaches, in which objects are the aggregation of smaller objects or derive from human behavior and societal norms.
Bryant, who earned a Ph.D. in Philosophy at Loyola University Chicago, explains his thinking in " [The Speculative Turn: Continental Materialism and Realism] (http://re-press.org/books/the-speculative-turn-continental-materialism-and-realism/) ," " [Onto-Cartography: An Ontology of Machines and Media] (http://www.euppublishing.com/book/9780748679966) " and " [The Democracy of Objects] (http://openhumanitiespress.org/democracy-of-objects.html) ."
March 23 — Abdel Wahed El-Wakil
Widely considered the foremost practitioner of masonry construction in Islamic architecture, El-Wakil has twice earned the Aga Khan Award for Architecture and is a 2009 Richard H. Driehaus Prize laureate.
His stucco-walled courtyard buildings stand in contrast to buildings in the Middle East designed by contemporary Western architects, who are remaking the region's built environment with glass high-rise structures.

His work was described by architect Leon Krier as the "light after a long, dark tunnel, the shining tip of an iceberg, the precious trickle of an underground stream which has at last broken to the surface."
April 13 — Marco Polidura
Architect
Polidura is a principal at Polidura – Talhouk Architects whose work has been published in design books and magazines in the Americas, Europe and Asia.
He contributed to the distinctive design of the [Museum of the Atacama Desert] (http://www.archdaily.com/418650/museum-of-the-atacama-desert-coz-polidura-and-volante-arquitectos/) in Antofagasta, Chile. The museum was built at the feet of the Huanchaca Ruins, a silver foundry built in 1888 that is now a historic monument.
April 20 — Adam Fure
Architect, educator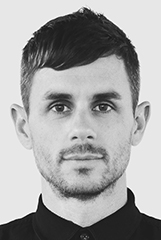 Fure is an assistant professor of architecture at Taubman College and heads [SIFT Studio] (http://siftstudio.com/) , where he and fellow designers create speculative buildings, objects and installations.
He aims to challenge the aesthetic and experiential norms of contemporary culture with his work in digital fabrication, material experimentation and design, which has been exhibited at the Venice Biennale, the Beijing Biennale, The New School in New York, the A+D Gallery in Los Angeles, the AA in London and the Grand Rapids Museum of Art.
He has earned numerous awards and honors, including the Architectural League of New York's 2014 [prize] (http://archleague.org/2014/10/sift-studio/) and a residency fellowship at the Akademie Schloss Solitude, a Stuttgart-based foundation that offers an interdisciplinary and international fellowship program for artists and scientists. He has also has worked at the design practices Gnuform and Office dA.